Высшее качество кожаных сумок известных марок
НОВОСТИ О СУМКАХ 2009 - 2024
« Назад
СУМКИ И ИХ ЗНАМЕНИТОСТИ В ПАРИЖЕ НА FASHION WEEK 2023
10.10.2017 08:11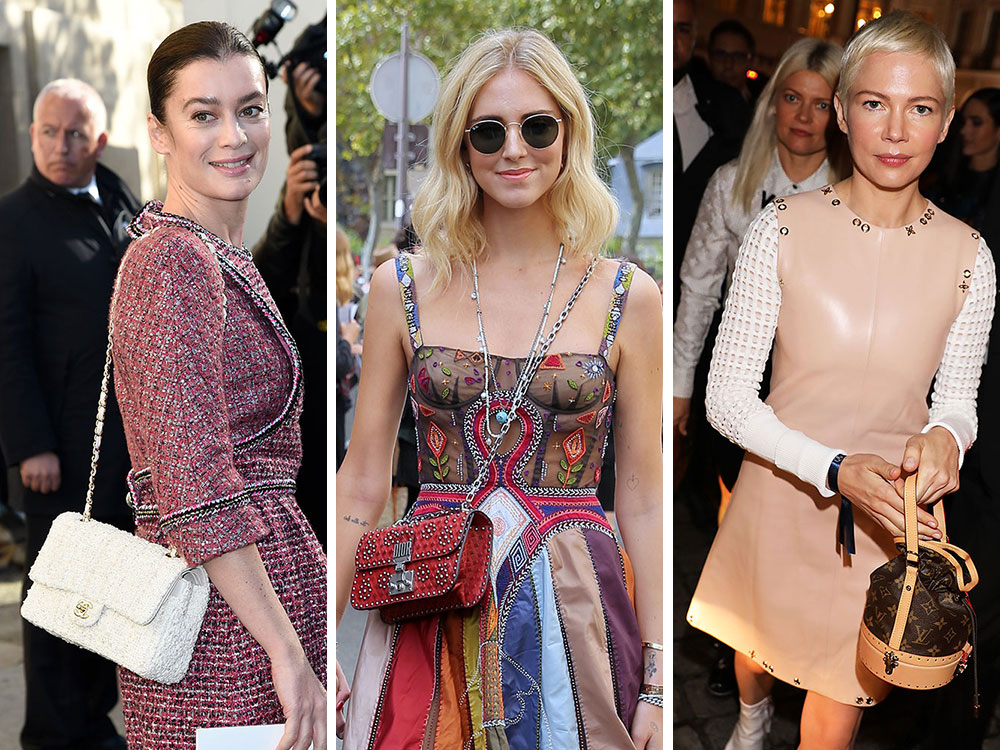 СУМКИ И ИХ ЗНАМЕНИТОСТИ В ПАРИЖЕ НА КРАСНОЙ ДОРОЖКЕ FASHION WEEK 2018
1 / 55
Adriana Abascal
First up is Mexican model Adriana Abascal, who carries a Valentino clutch to the brand's show.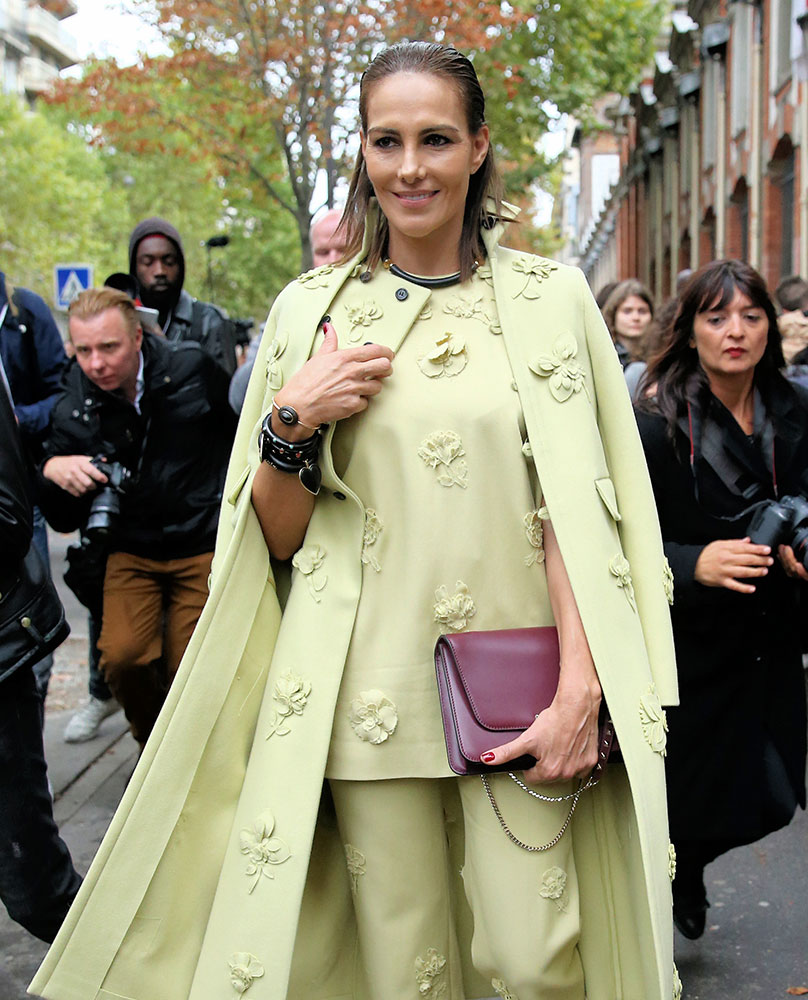 2 / 55
Alice Dellal
Alice is a longtime Karl Lagerfeld muse (and star of the inaugural Boy Bag campaign), so she still turns up at Chanel shows quite frequently. This time, she did it with one of the brand's little drawstring tweet bags.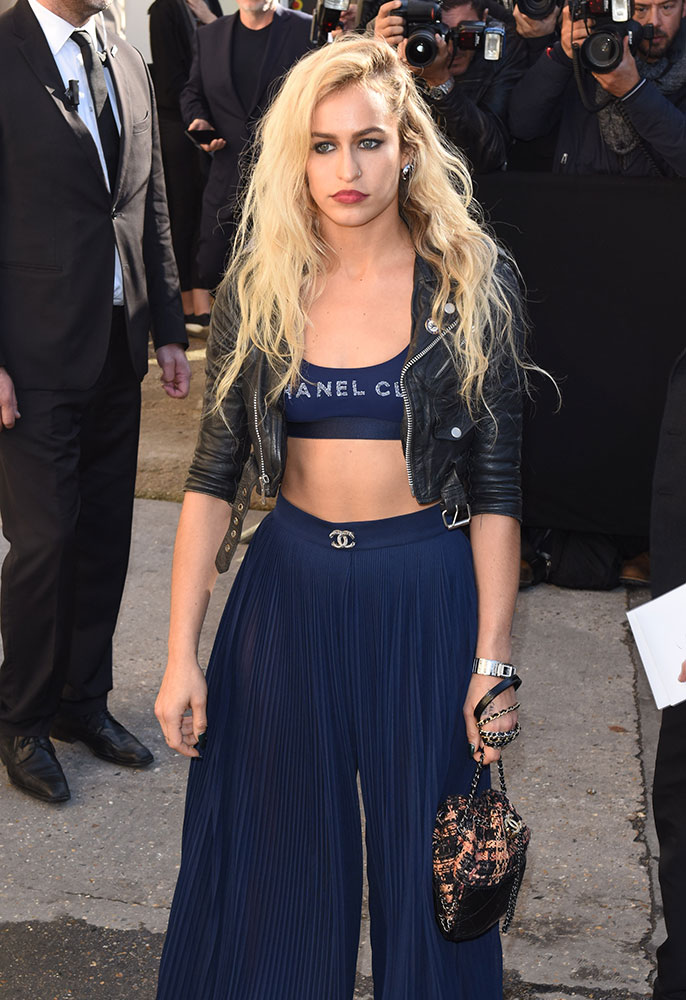 3 / 55
Alicia Vikander
Alicia Vikander was among the very first faces Nicolas Ghesquiere brought on when he arrived at Louis Vuitton, and she's remained a favorite. At the brand's show, she carried the new circle bag whose name I (frustratingly) do not yet know.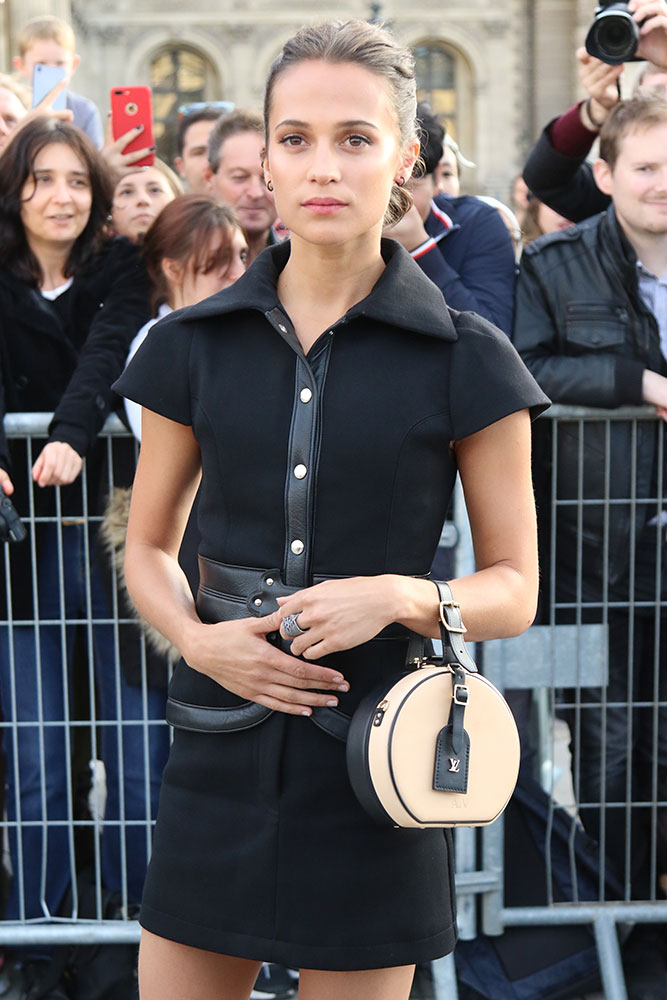 4 / 55
Aurelie Dupont
Chanel always invites a number of French cultural figures to its shows, in addition to the parade of It Girls and ingenues. In the past, that's included journalists and producers. This time around, it was Aurelie, a veteran ballerina. She carried a Chanel Classic Flap for the occasion.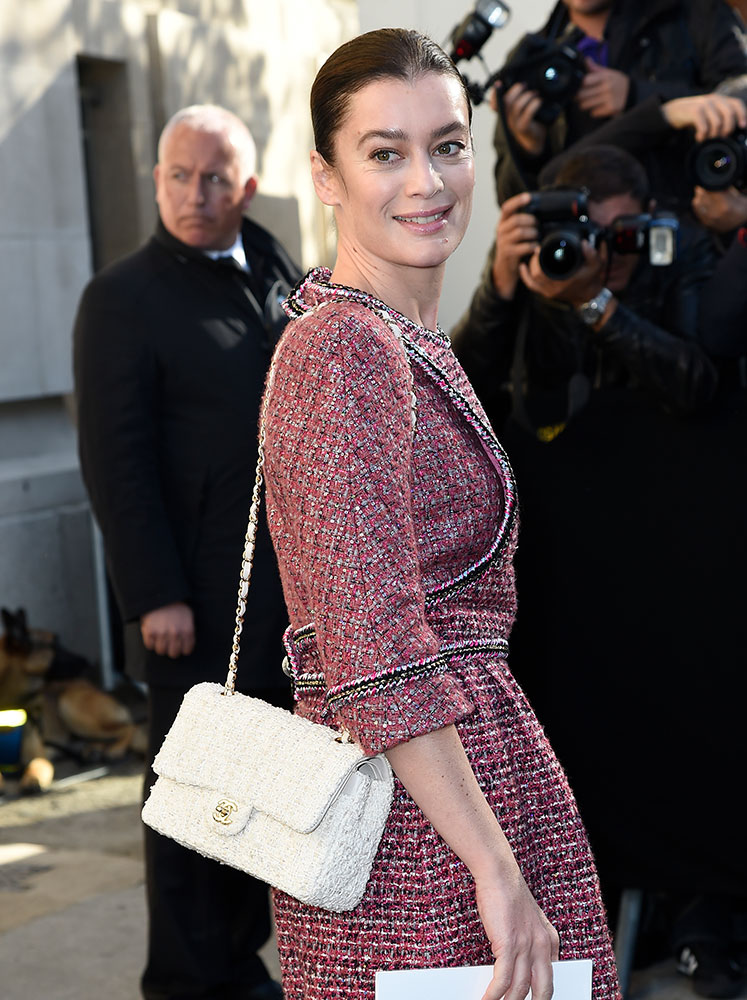 5 / 55
Camila Coelho
Brazilian Instagram star Camila Coelho has had a steadily rising profile over the past few years, and Spring 2018 was her most prolific show season yet. Here, she carried a Dior Dioraddict Bag to, you guessed it, Dior.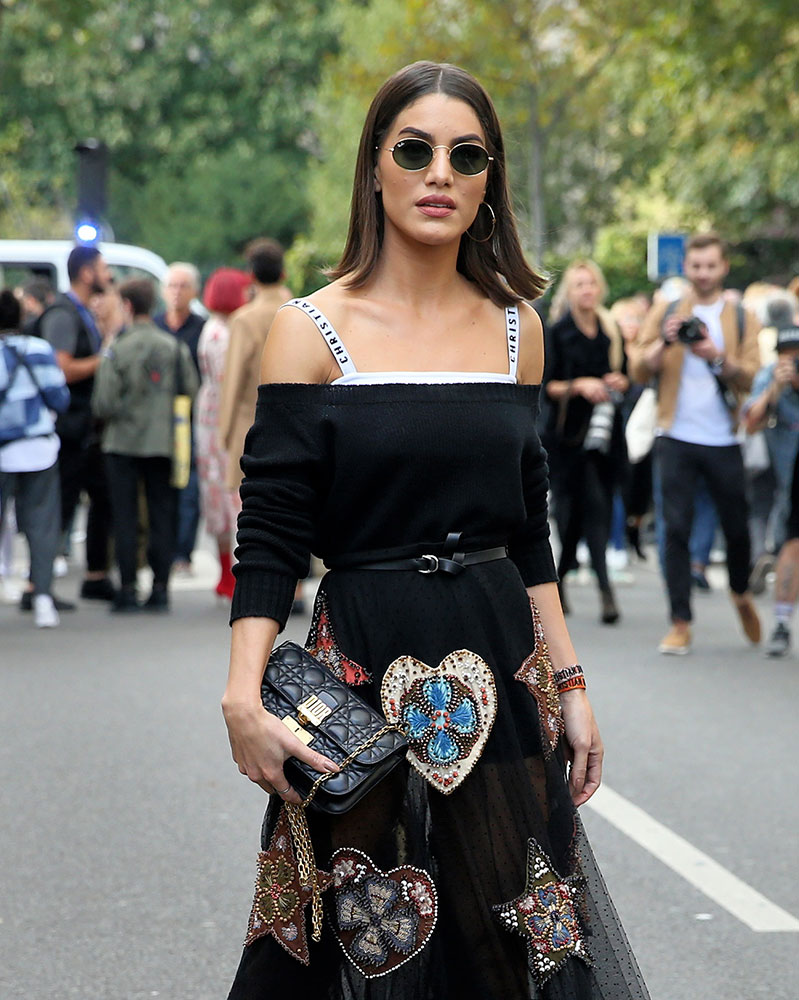 6 / 55
Camila Coelho
She also attended the LV show with a Louis Vuitton Petite Malle Bag in hand. Shop the Louis Vuitton Petite Malle Bag via Louis Vuitton ($9,300)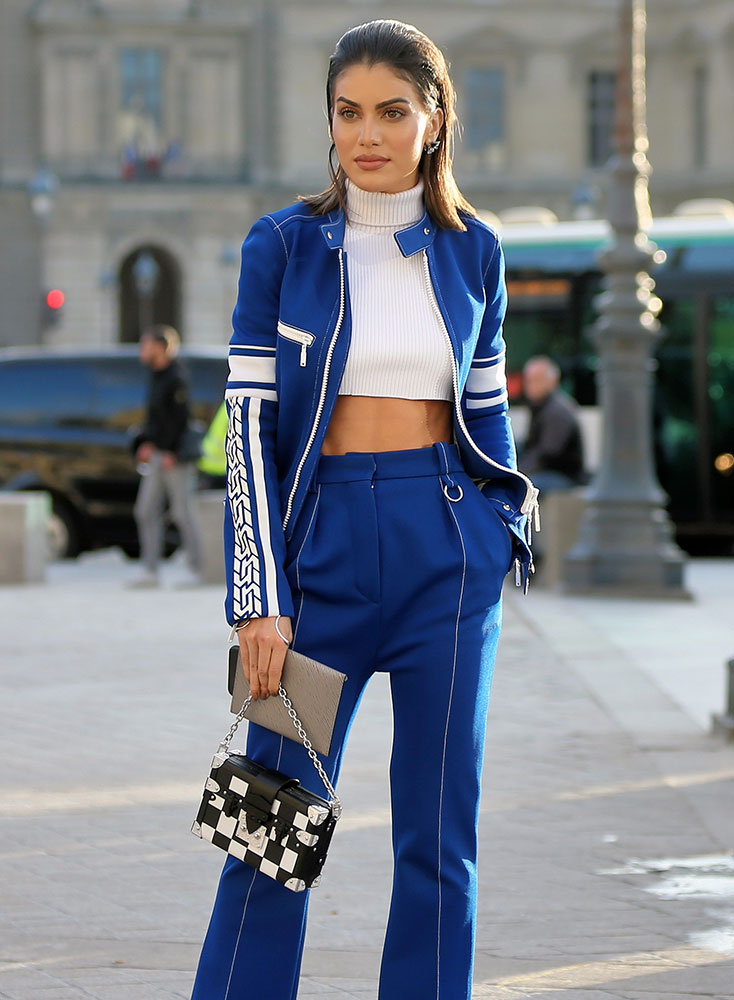 7 / 55
Camila Coelho
She also carried LV to at least one non-LV show: this Louis Vuitton Twist Bag from a couple seasons ago.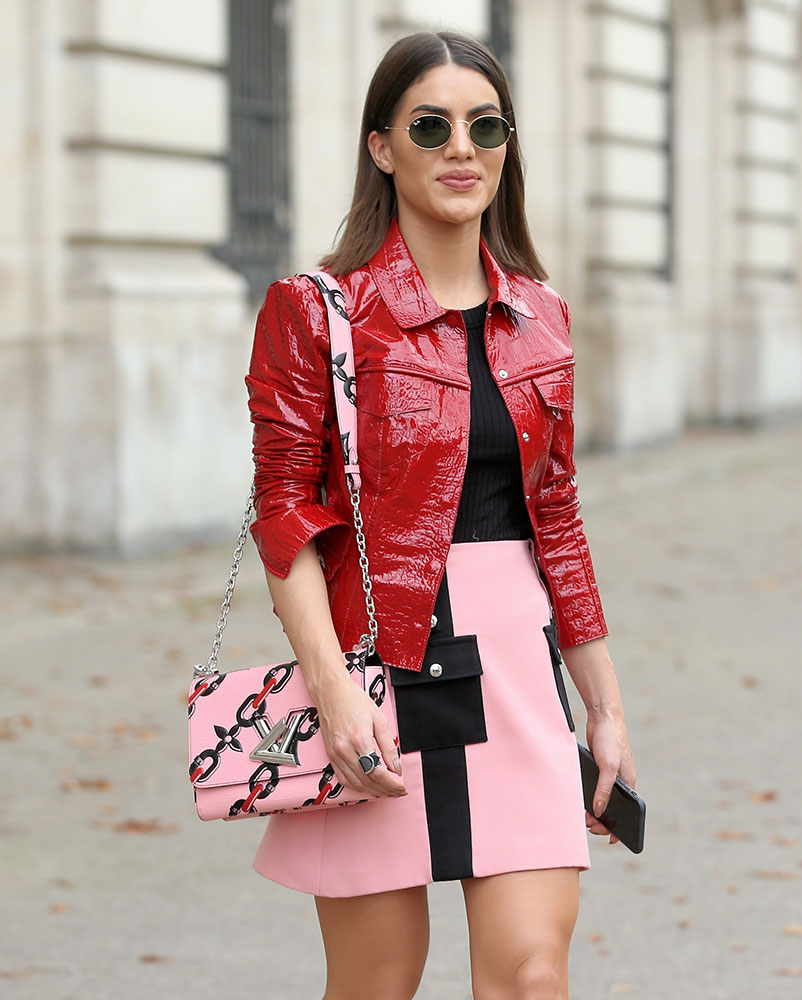 8 / 55
Camila Coelho
She was back at it at Valentino with the Valentino Rockstud Spikes Bag.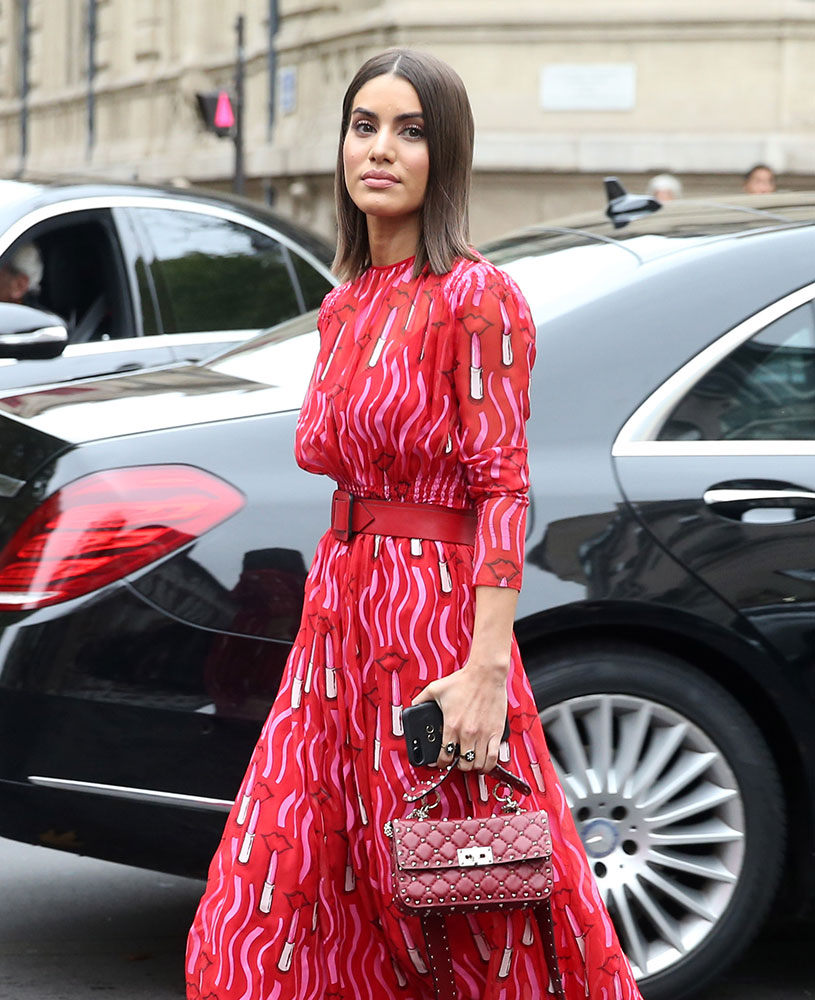 9 / 55
Caroline Daur
Fellow top-tier blogger Caroline Daur opted for a different structure of the Dior Dioraddict Shoulder Bag.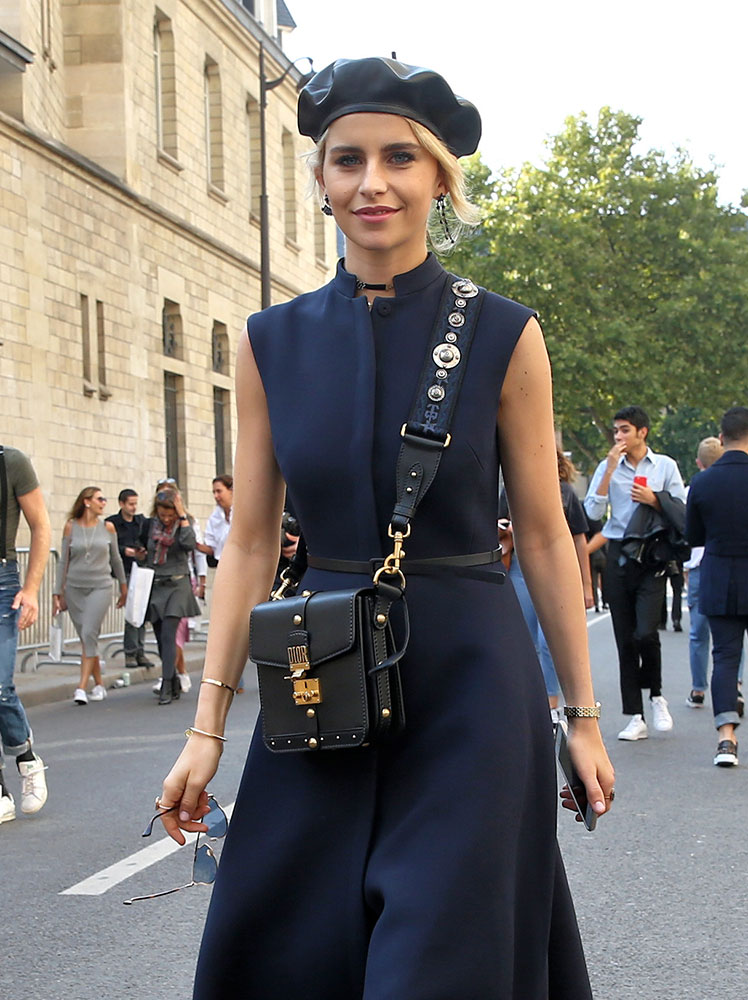 10 / 55
Caroline Daur
Valentino seems to be making a big push for its Demilune Bags.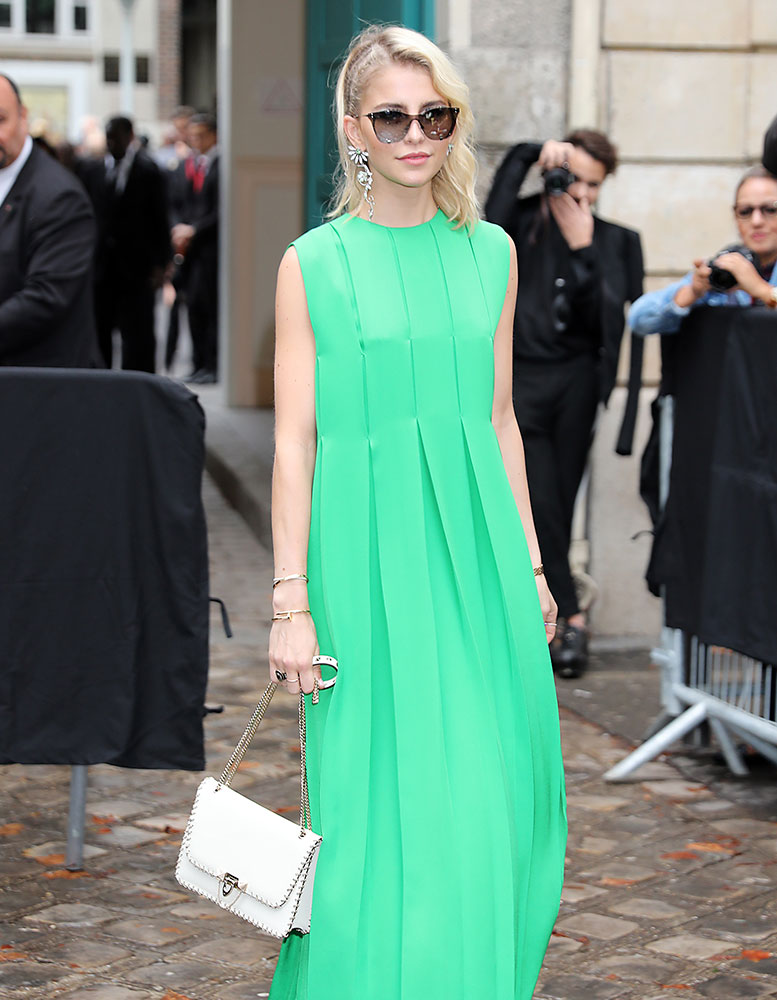 11 / 55
Catherine Deneuve
I hope Catherine Deneuve never stops going to Fashion Week. (Also, this is another one of those new Louis Vuitton bags that doesn't seem to have a public name yet.)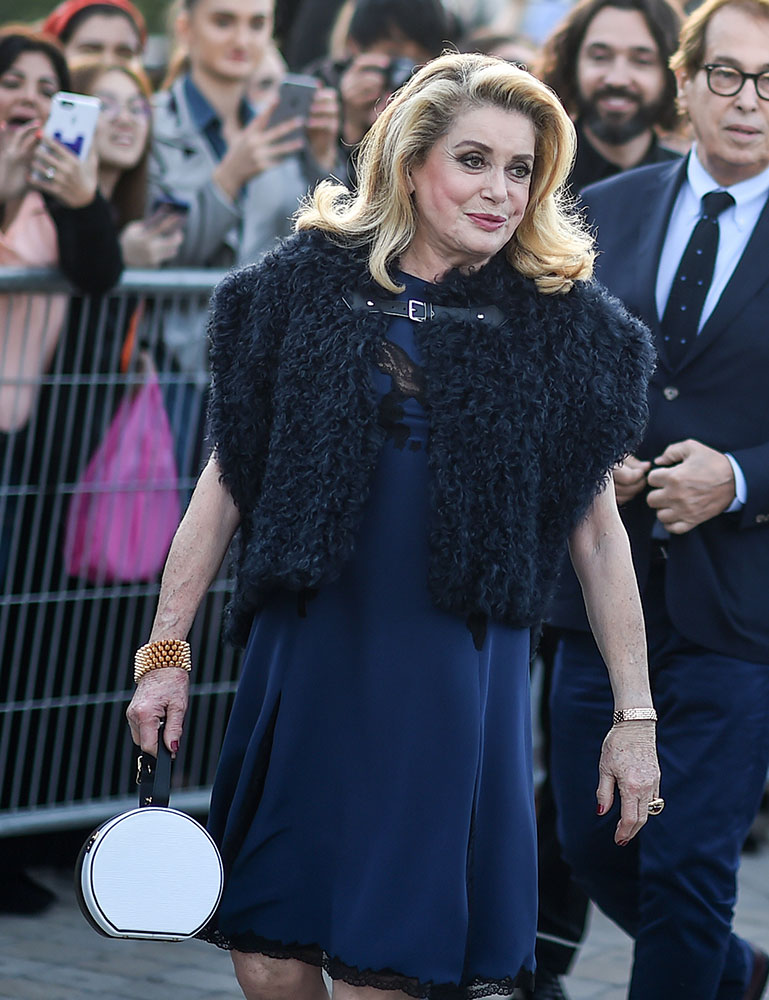 12 / 55
Chiara Ferragni
All the fancy bloggers came out for Dior, including Chiara Ferragni toting a Dior Dioraddict Flap Bag.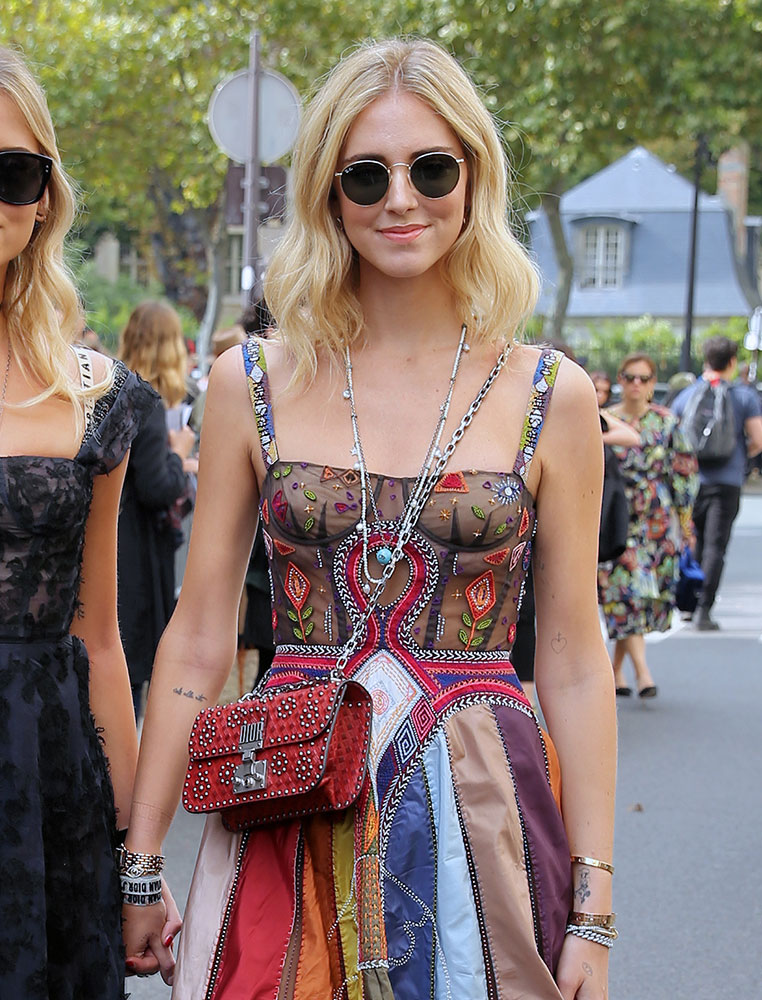 13 / 55
Cindy Crawford
Cindy Crawford made the rounds this year because her daughter Kaia Gerber walked in tons of shows, and I, for one, am happy to see her make a return to the industry.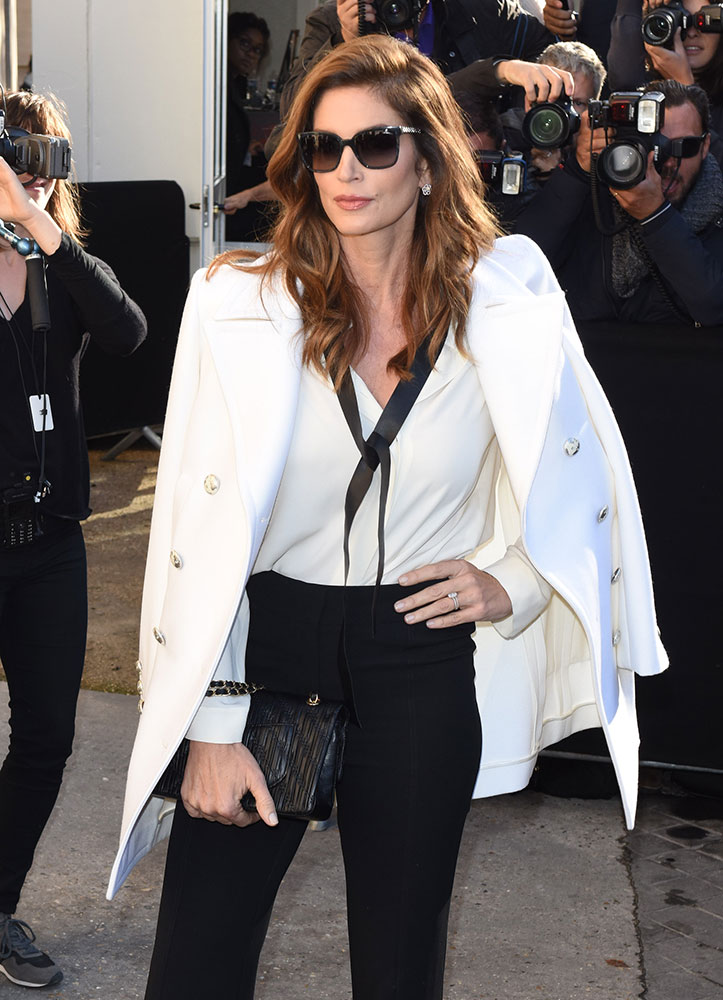 14 / 55
Courtney Love
I didn't spot Courtney Love in the arrivals shots for any shows (which doesn't necessarily mean she wasn't there—our photo service is only so thorough), but she was for sure in Paris at the same time, arriving at her hotel with a Gucci Dionysus Bag.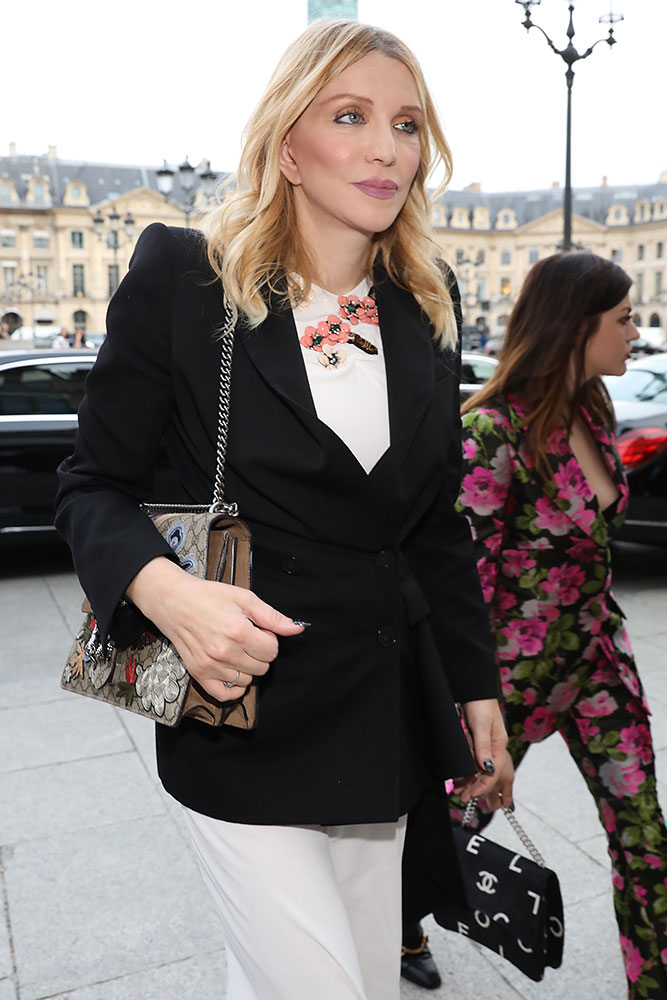 15 / 55
Emily Ratajkowski
Emily Ratajkowski is a traditional model, of course, but her social media presence has been a huge boon to her career, and Dior loves the social stars lately. She attended carrying a Dior Scorpio Heart Clutch.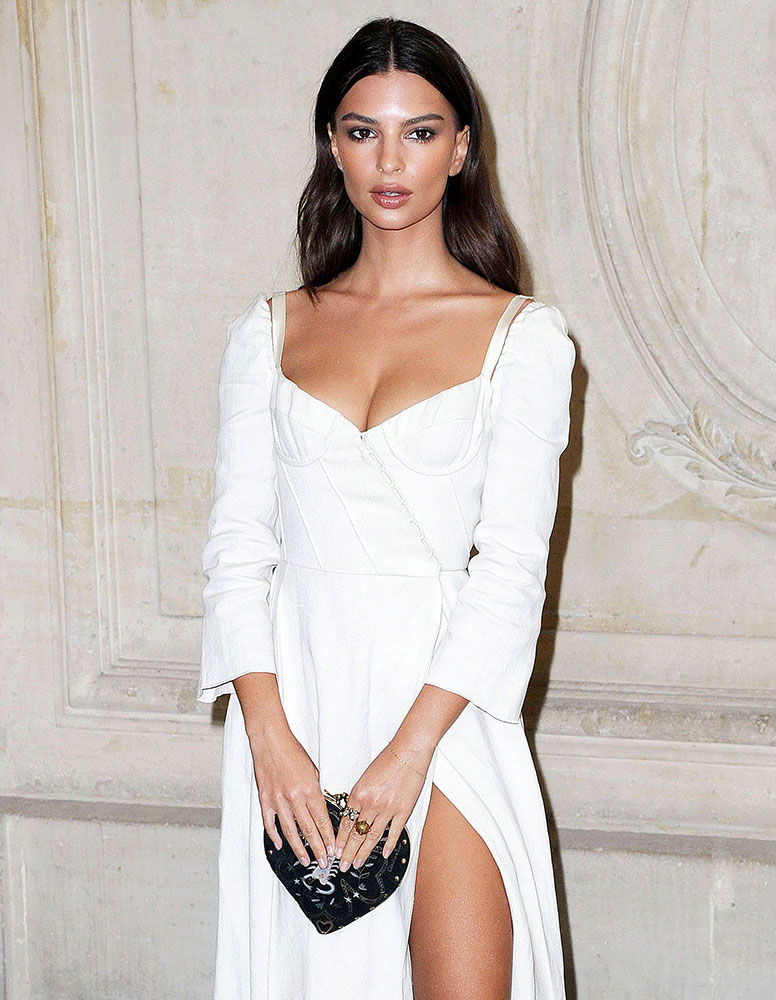 16 / 55
Emily Ratajkowski
She also attended Miu Miu with a Prada Flap Bag I've yet to see in stores.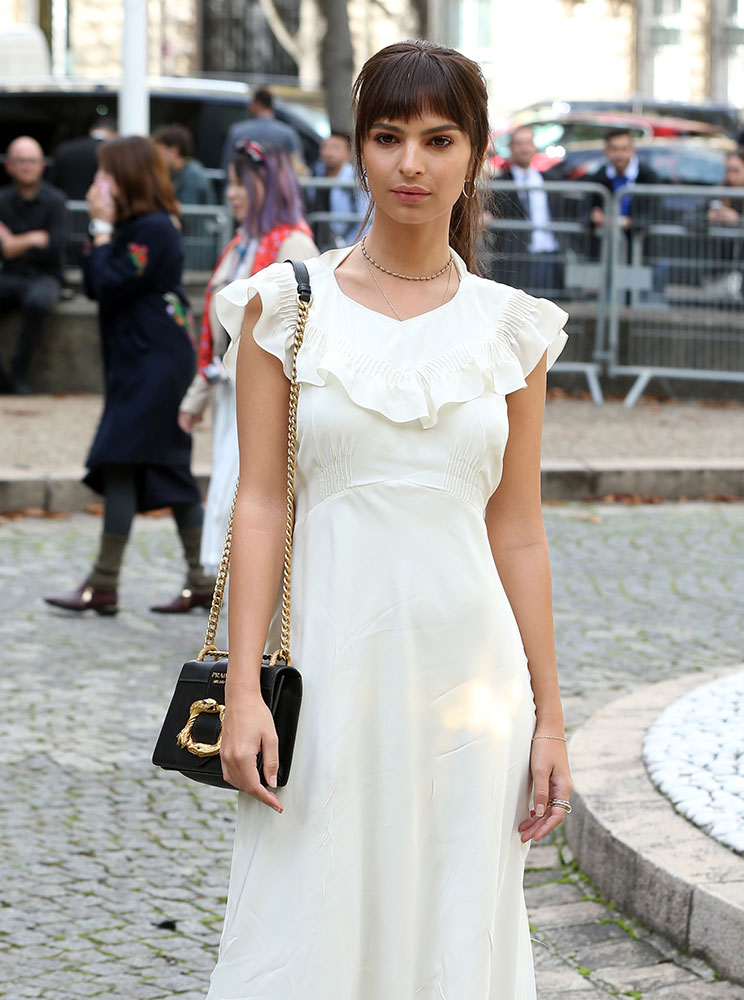 17 / 55
Eva Herzigova
Back at Dior, Eva Herzigova showed up with one of the brand's brand new top handle bags in lizard.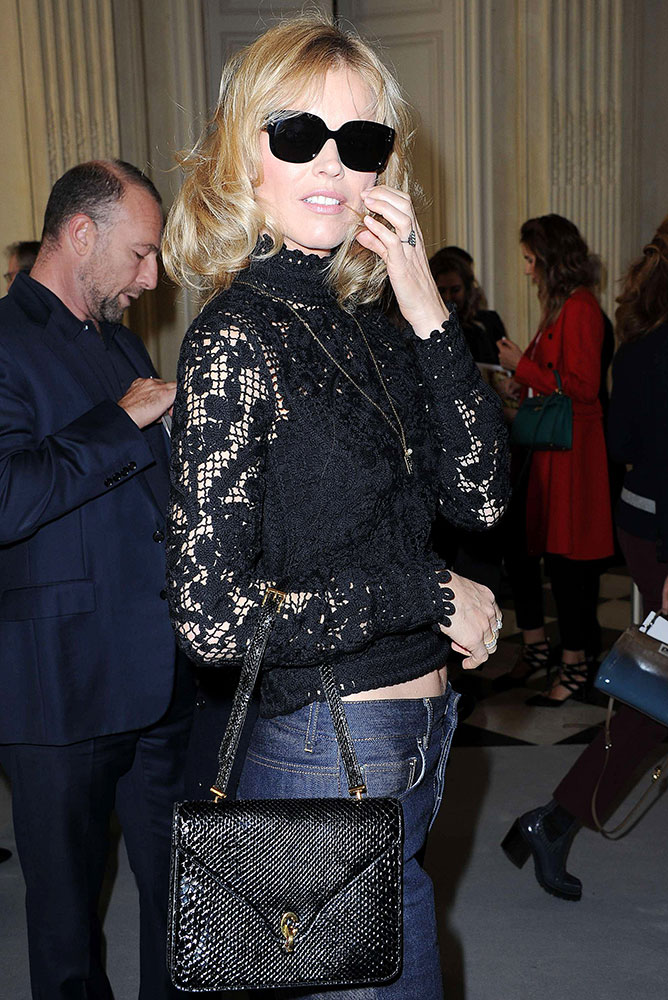 18 / 55
Fan Bingbing
Movie star Fan Bingbing was among the elegant crowd at Louis Vuitton, carrying a Louis Vuitton Petite Malle Bag and sporting a seriously enviable ombre dye job.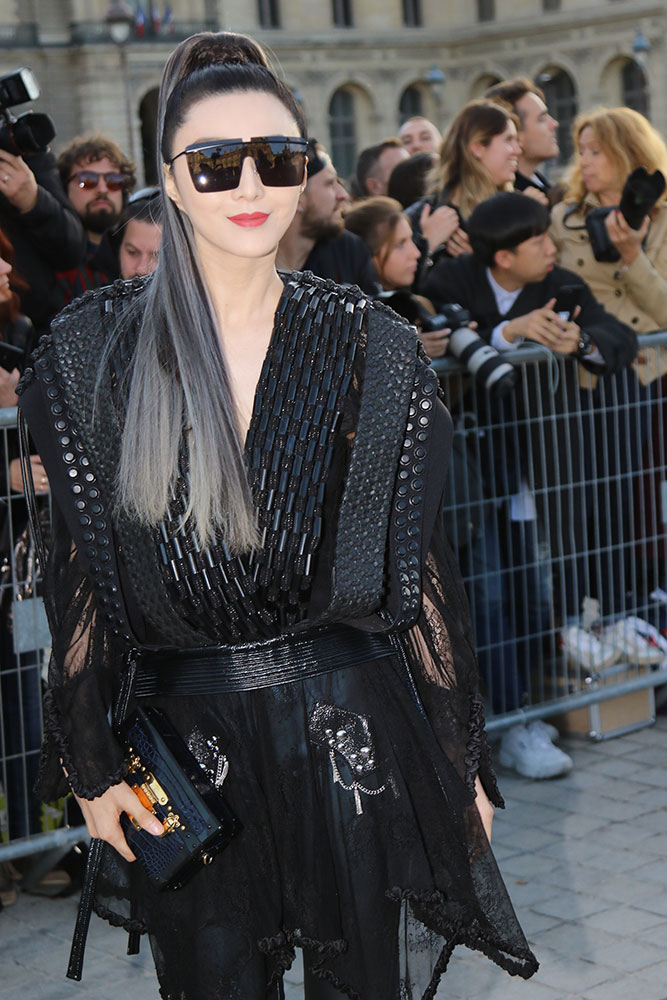 19 / 55
Fergie
Traditional celebrity guests have been outnumbered by digital celebrities this year, but Givenchy brought out Fergie and outfitted her with a Givenchy Pandora Box Minaudiere.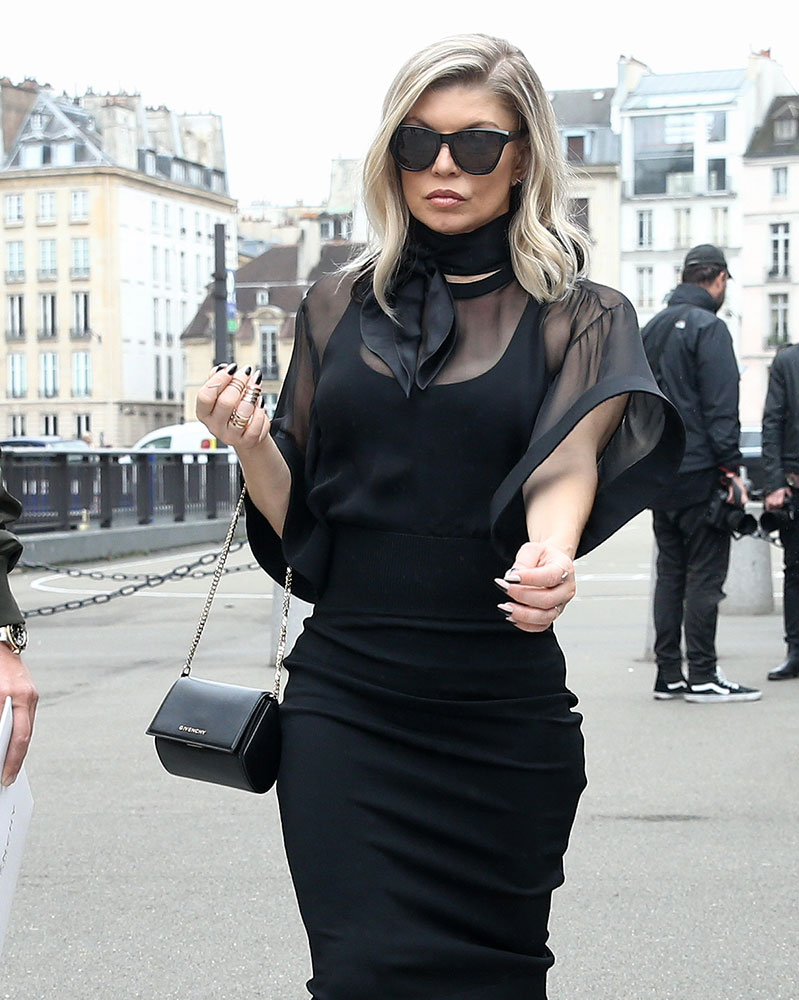 20 / 55
Gala Gonzalez
I wish Loewe was thirstier about its blogger and celeb invites, because I always like seeing the brand's unique bags in action, like this polka dot Loewe Puzzle Bag.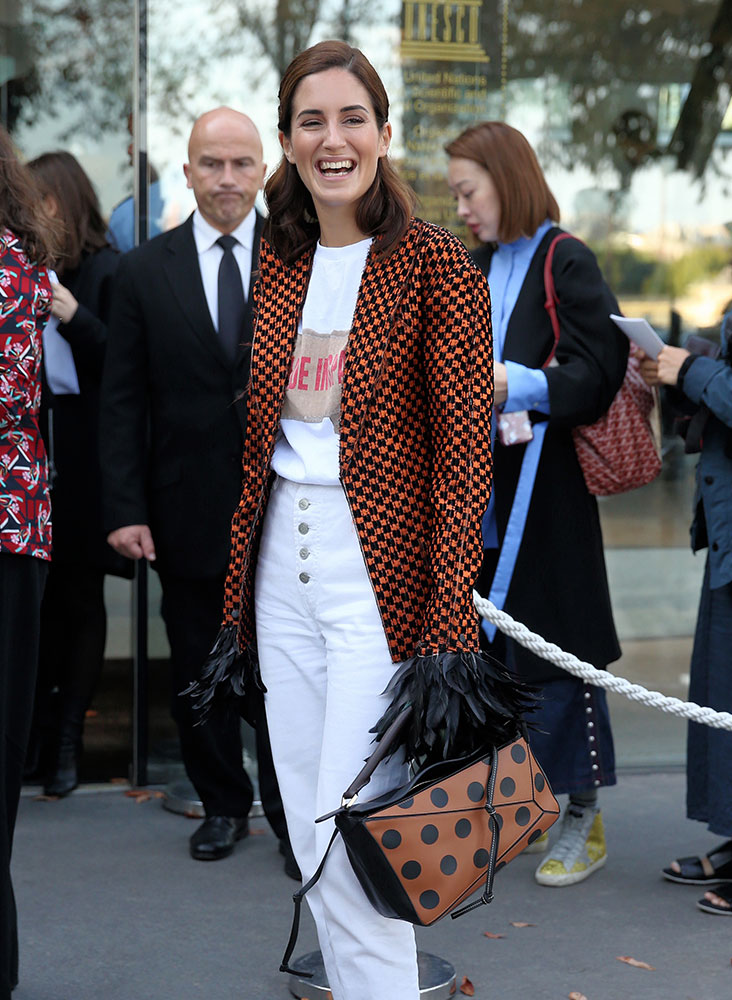 21 / 55
Haley Bennett
Girl on the Train actress Haley Bennett attended Chloé's show with one of the brand's new runway bags on her arm: the Chloé Drew Bijou Bag.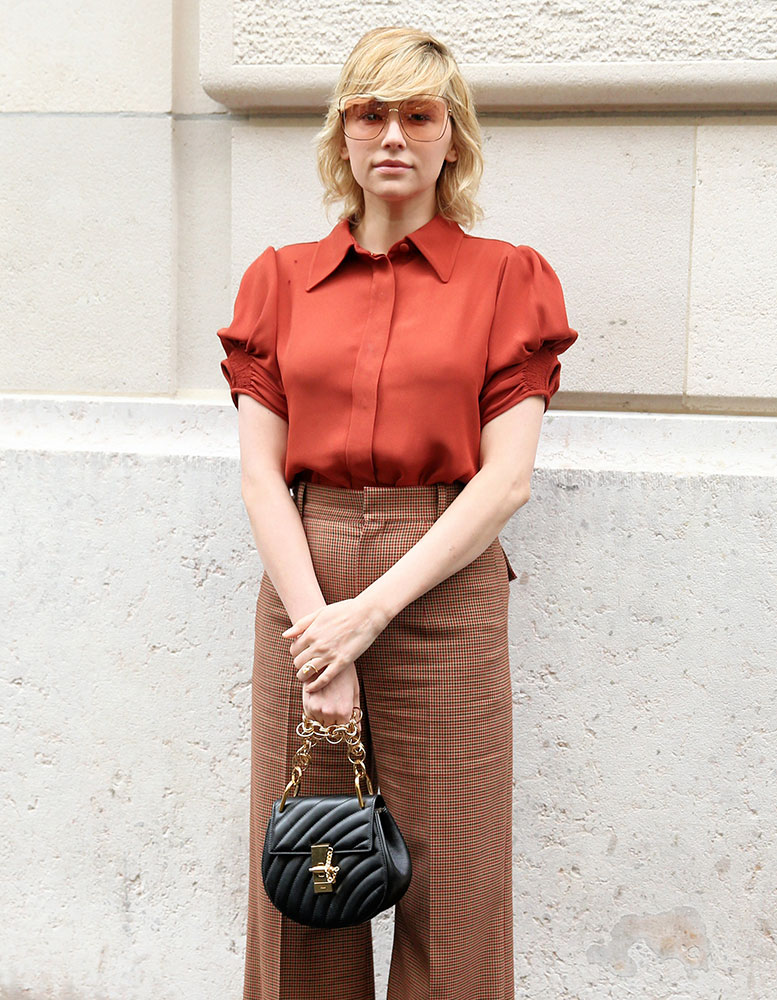 22 / 55
Helena Bordon
Helena Bordon is one of fashion's most tenured blog attendees, and with the Fendi Triplet Ring Pouch, she didn't even bother carrying the bag of any of the brands showing in Paris.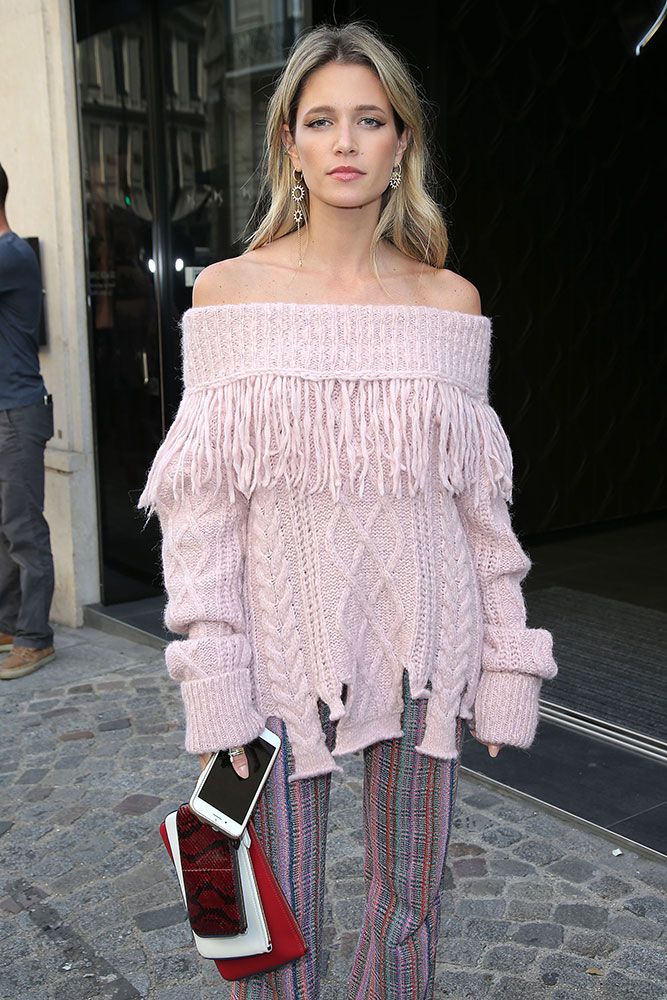 23 / 55
Herieth Paul
Model Herieth Paul graced plenty of Parisian catwalks, and outside the shows she graced us with this Saint Laurent Sac de Jour Bag.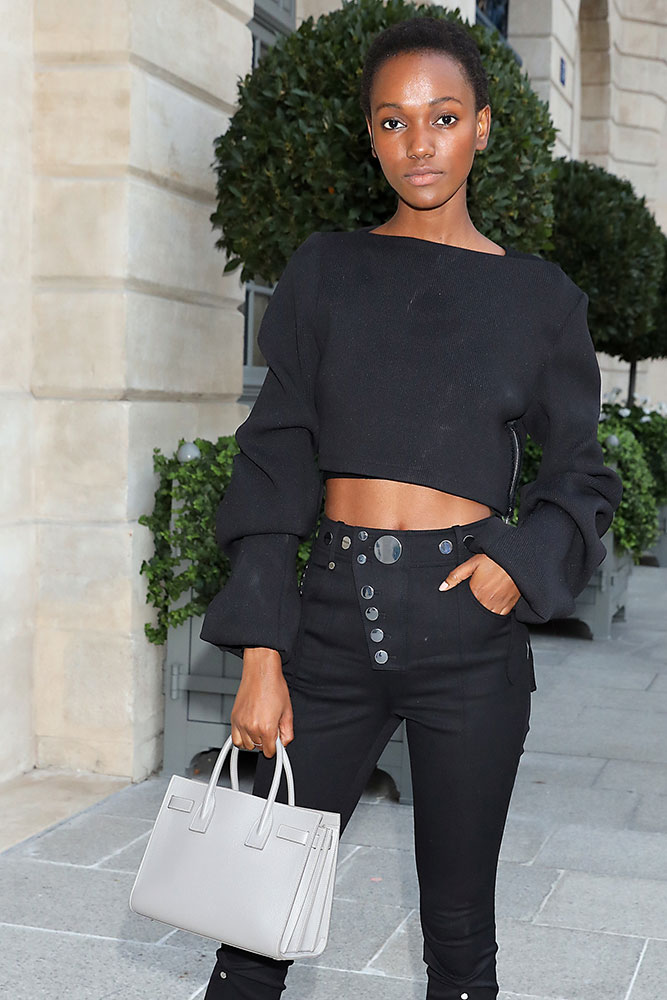 24 / 55
Hofit Golan
Hofit covers fashion for Israeli media, and she attended the Valentino show with this Dior Dioraddict Flap Bag in tow.
25 / 55
Izabel Goulart
Izabel is one of Karl Lagerfeld's favorite girls at Fendi, but this time she showed up at Valentino with a Valentino Rockstud Spikes Minaudiere.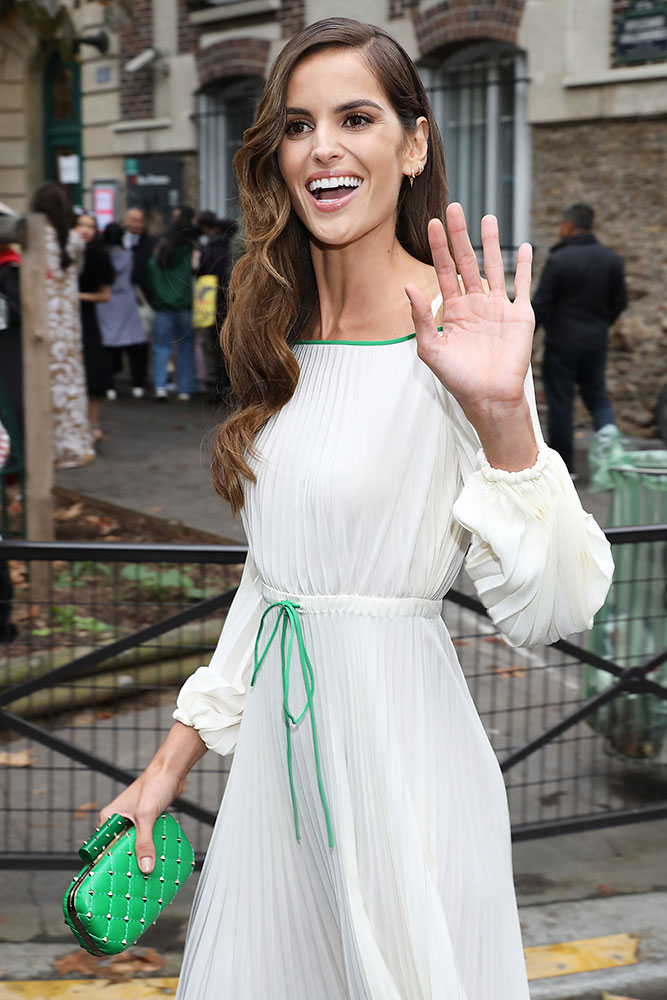 26 / 55
Jaden Smith
Jaden's been all over the place with this Louis Vuitton x Supreme Sling Bag, including at PFW.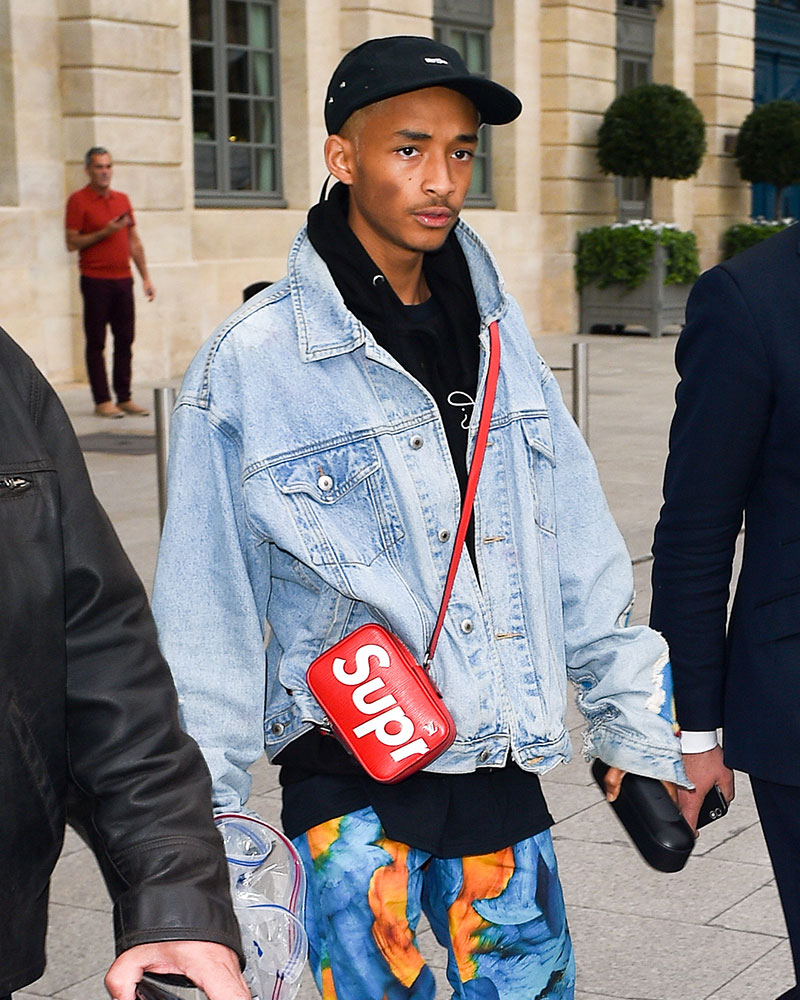 27 / 55
Jasmine Sanders
Jasmine Sanders is another one of Dior's social media stars, and she arrived to the brand's show with a Dior Tarot Clutch.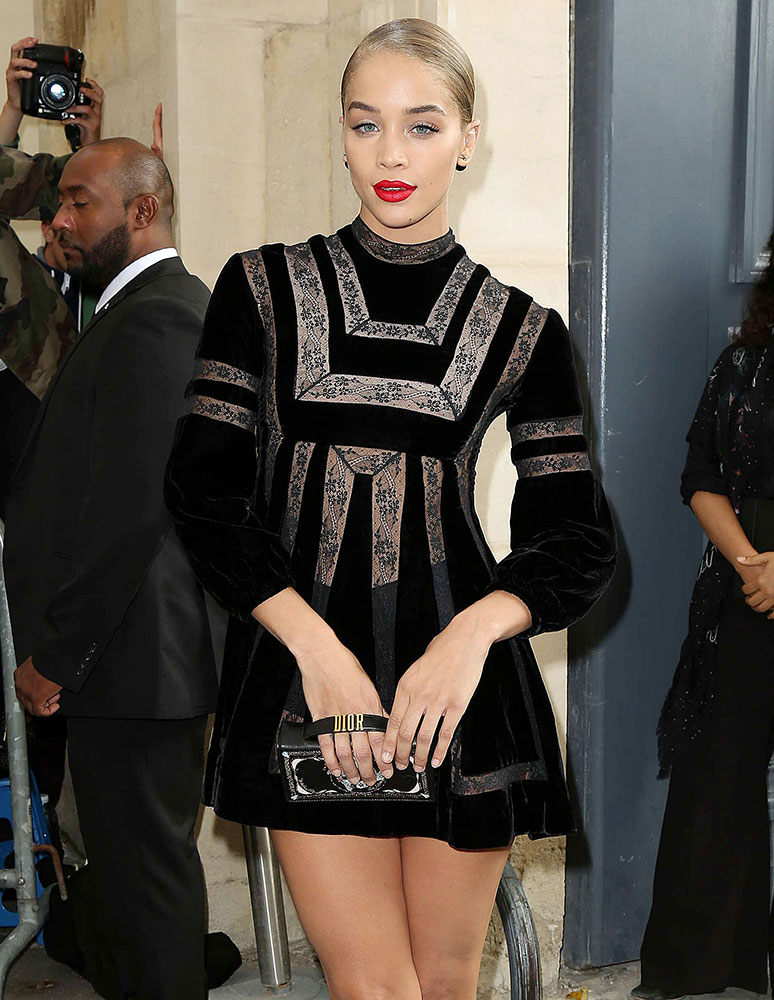 28 / 55
Jeanne Damas
Can't be a PFW celeb roundup without a couple French It Girls like Jeanne Damas, pictured here at the Valentino show carrying a Demilune Clutch.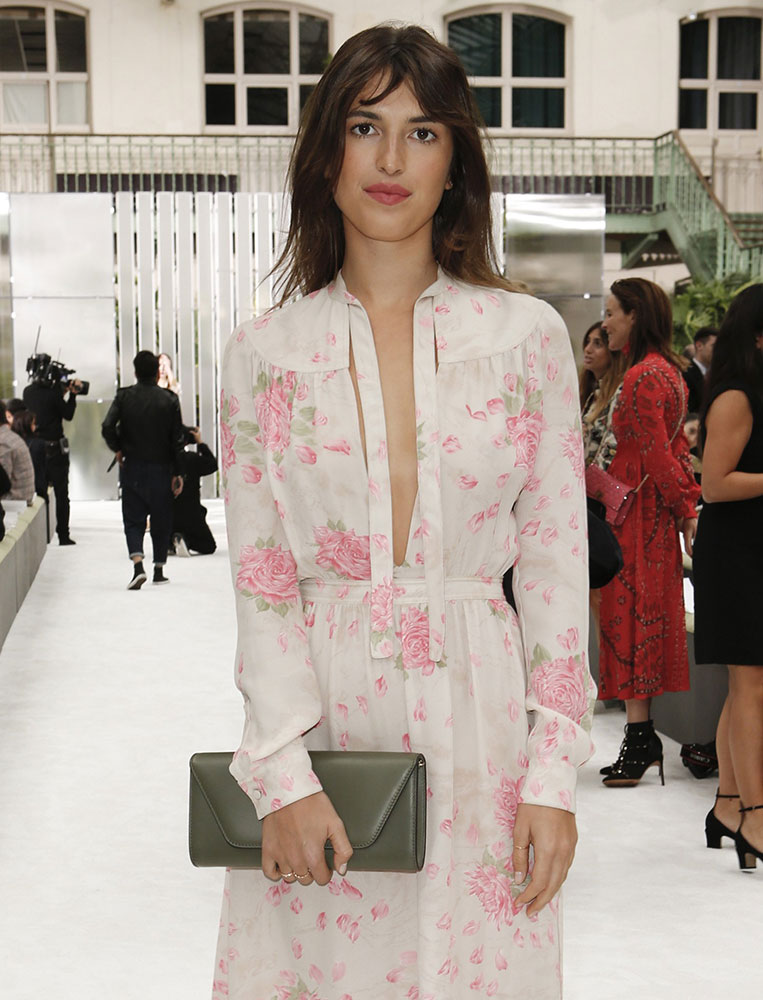 29 / 55
Jennifer Connelly
Jennifer's carrying another one of those nameless circular LV bags, but can we just take this moment to appreciate how glossy her hair is?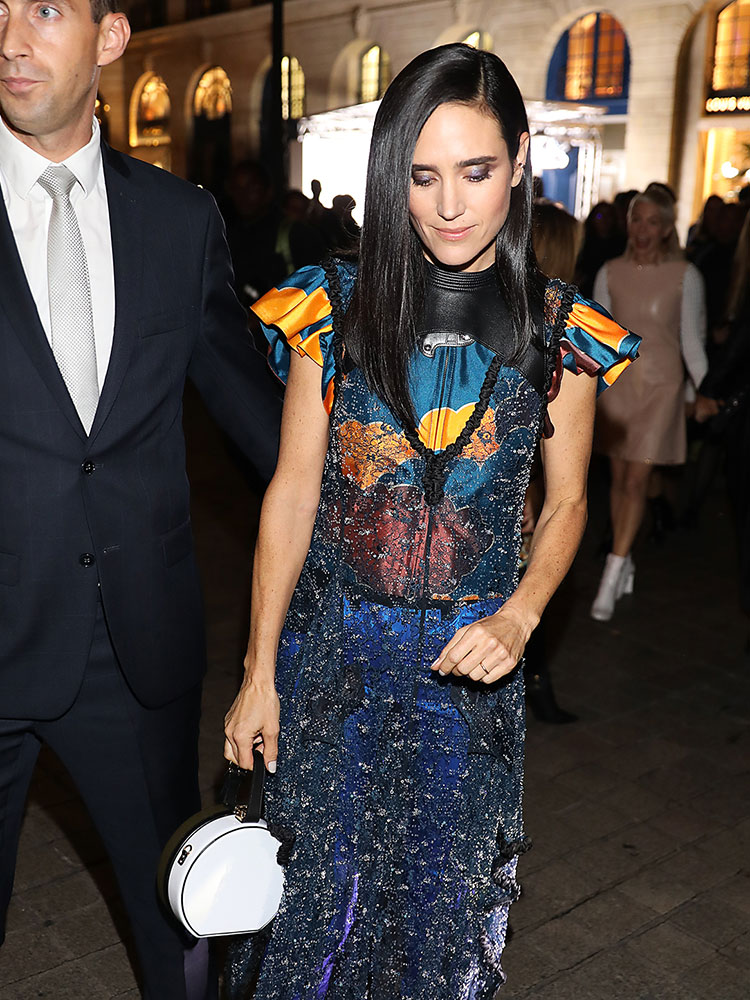 30 / 55
Jennifer Connelly
This is another Vuitton bag whose name we don't know! Jennifer gets all the cool stuff early.
31 / 55
Jourdan Dunn
We don't know the name of Jourdan Dunn's bag either, but I'm betting it's Balmain; that she show she was leaving, and several of the other models were also carrying Balmain bags that were a bit more clearly intended to be brand promo. This was the best of the lot.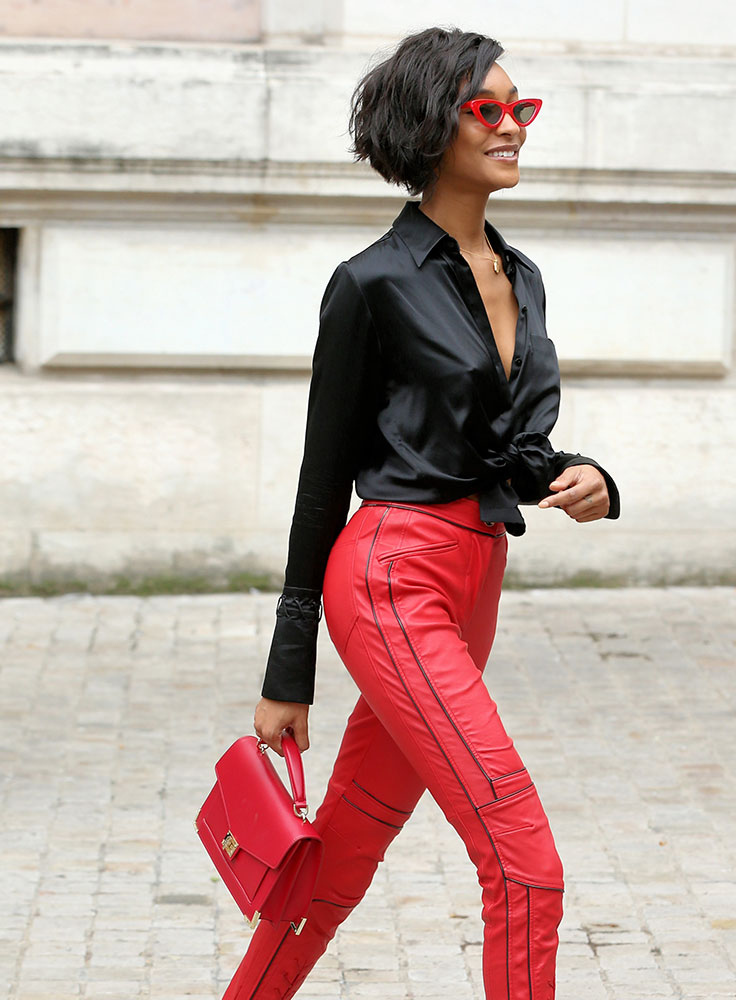 32 / 55
Julianne Moore
Julianne's preturantural paleness just really works with the whole Givenchy proto-goth thing. She attended the brand's first show with designer Clare Waight Keller carrying a Givenchy Pandora Box Bag.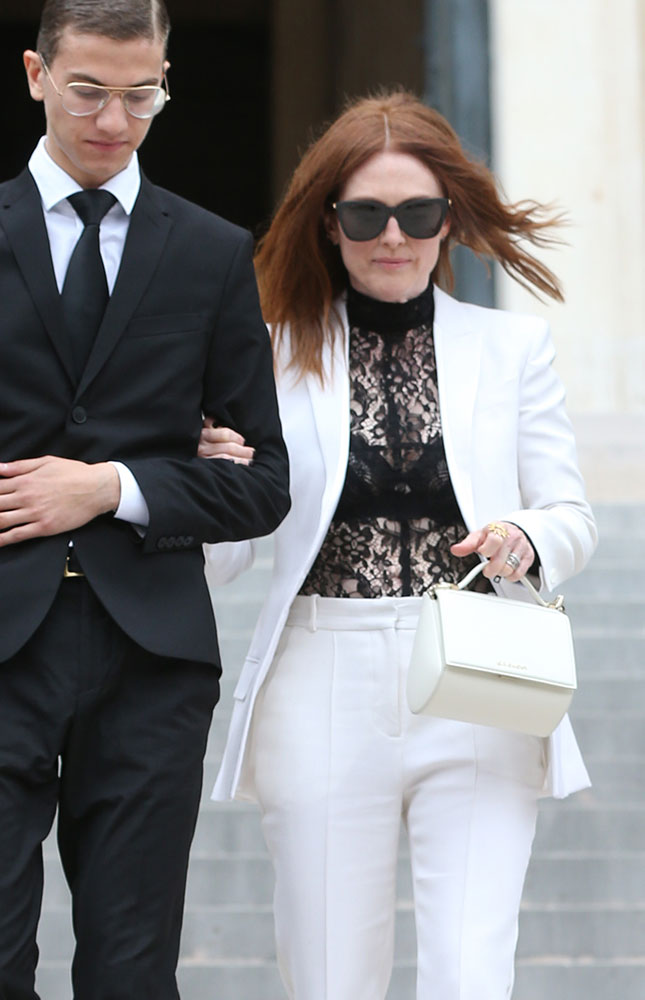 33 / 55
Kozue Akimoto
We caught model Kozue Akimoto also carrying a petite Givenchy bag: the Givenchy Horizon Nano Bag.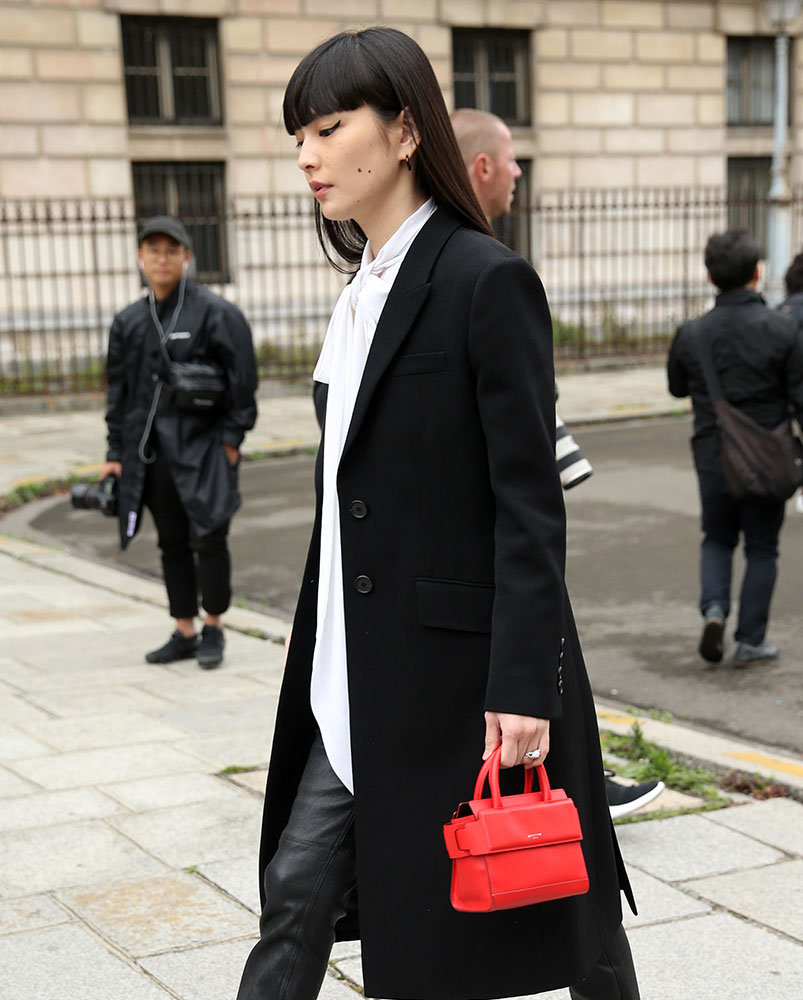 34 / 55
Kristina Bazan
Kristina's trying to transition from Instagram star to pop star, but she still had time to pop by Louis Vuitton carrying a Louis Vuitton Petite Malle Bag.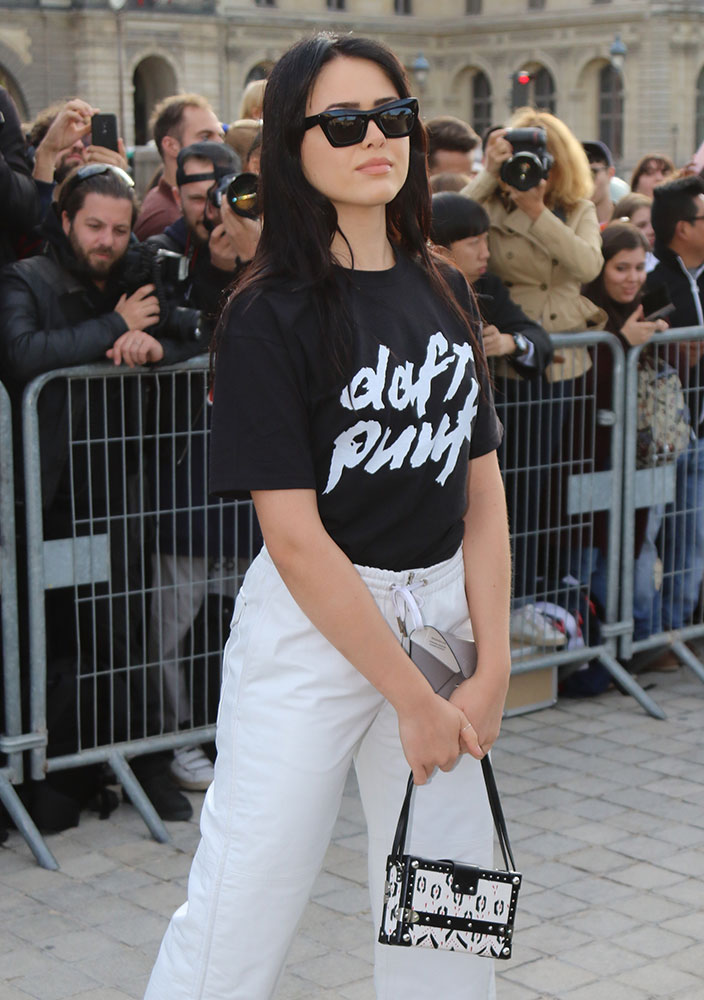 35 / 55
Laura Harrier
The night before the LV show, actress Laura Harrier attended a Vuitton party with another of those circle bags.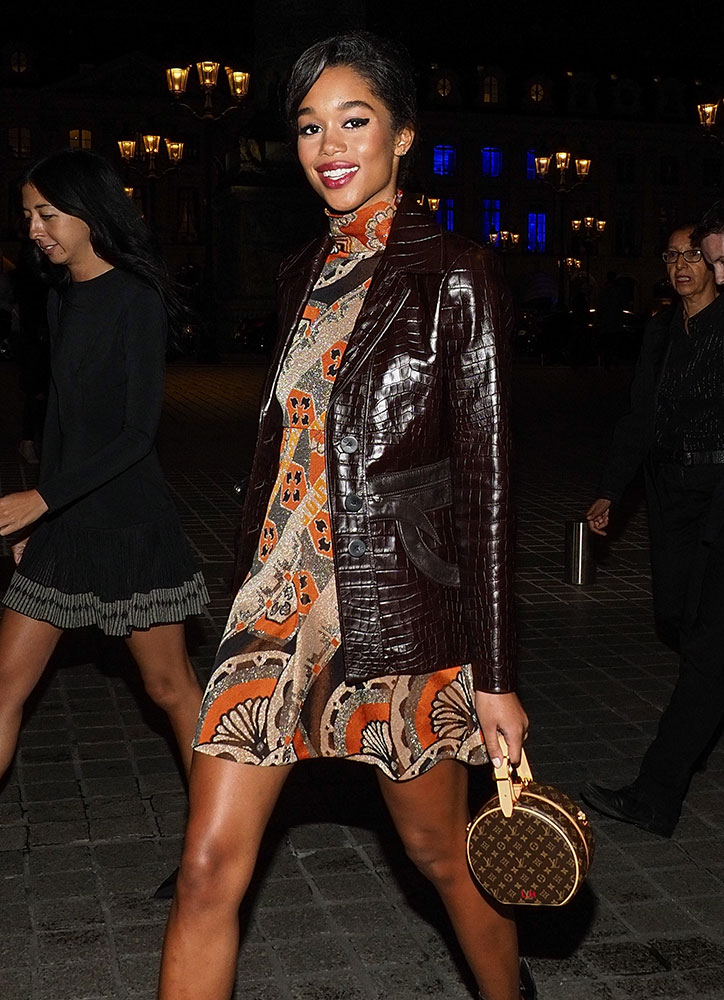 36 / 55
Lea Seydoux
Under Nicolas Ghesquiere, Louis Vuitton has really upped its own French It Girl game in a way that competes with Chanel, and Lea Seydoux is an important part of that. Here, she's carrying a Louis Vuitton Alma at the brand's party.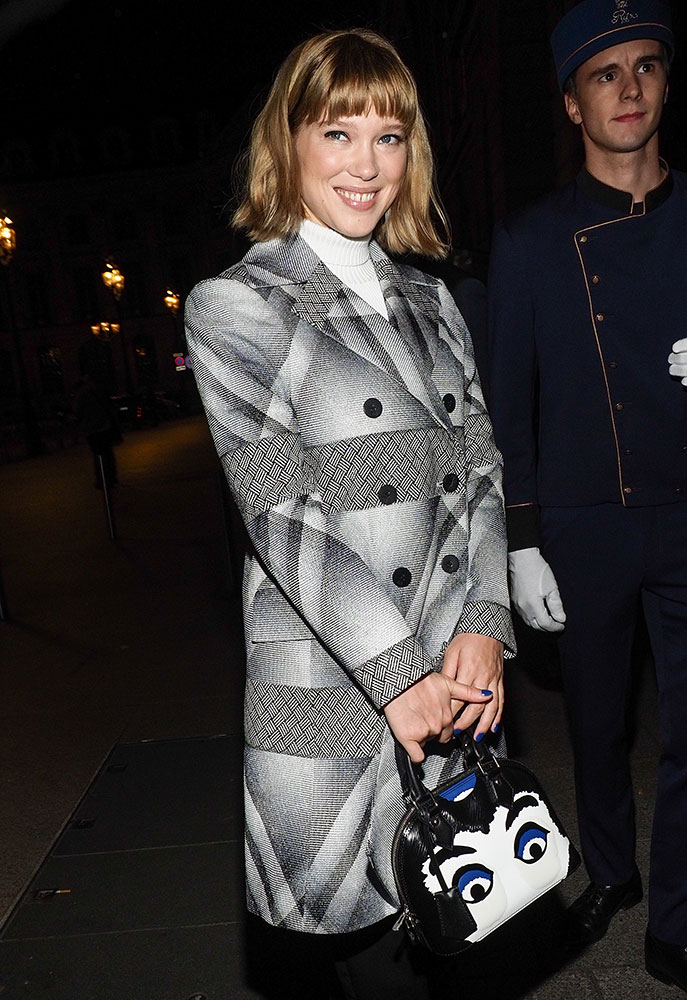 37 / 55
Lea Seydoux
At the show itself, Lea carried one of the new LV circle bags.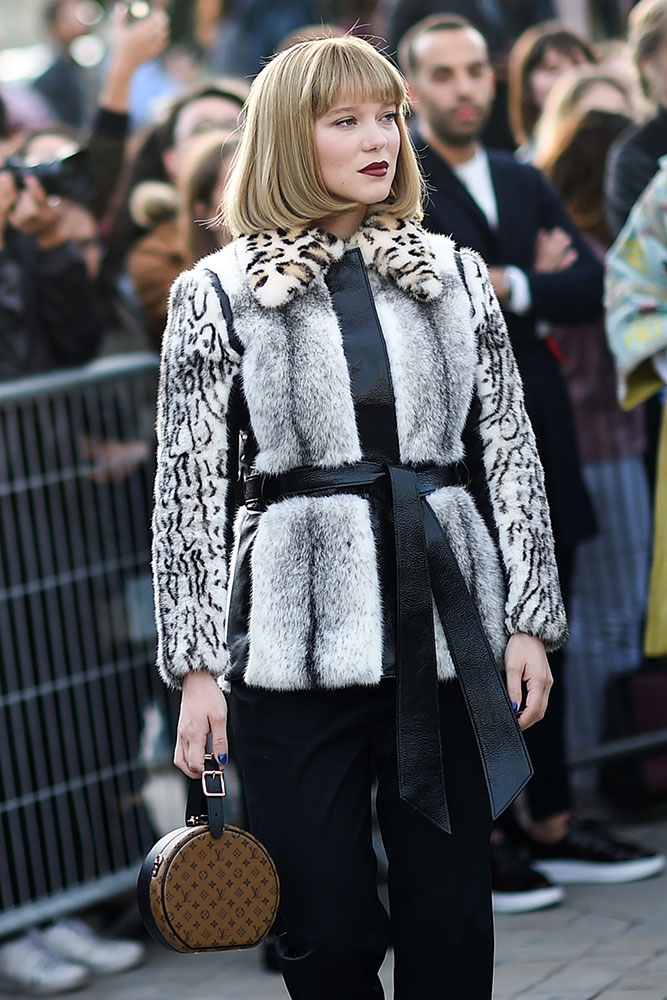 38 / 55
Marjorie Harvey
Sadly, this is the only photo of Marjorie Harvey we spotted this year. Not-so-sadly, she's carrying a very special Chanel Rocket Ship Clutch.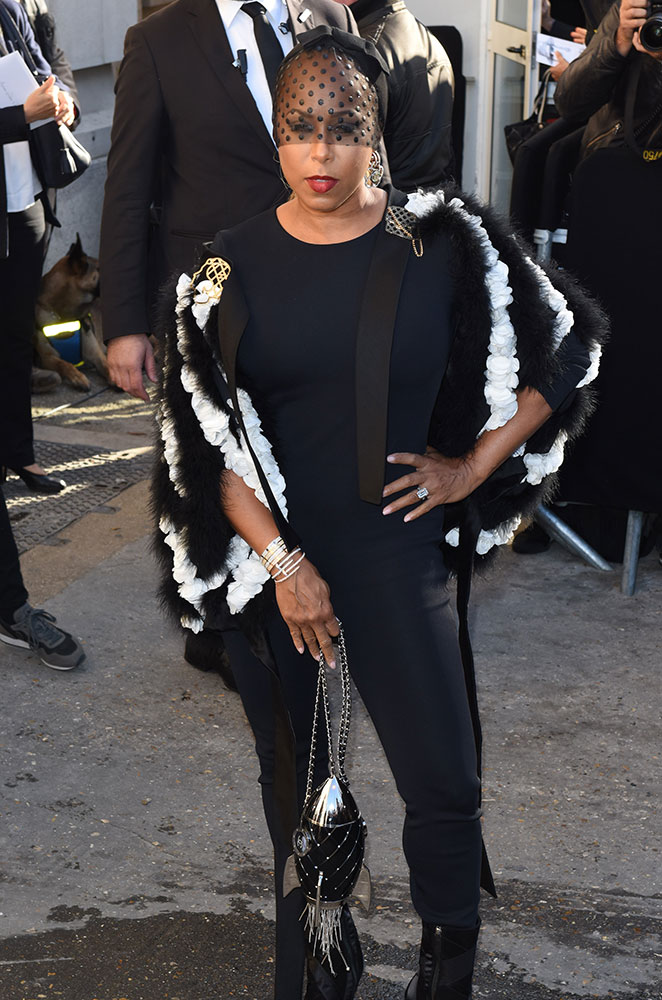 39 / 55
Michelle Williams
Michelle Williams is so Louis Vuitton that she's one of the few holdovers from the Marc Jacobs days. She carried this quasi-Noe bag to the LV party.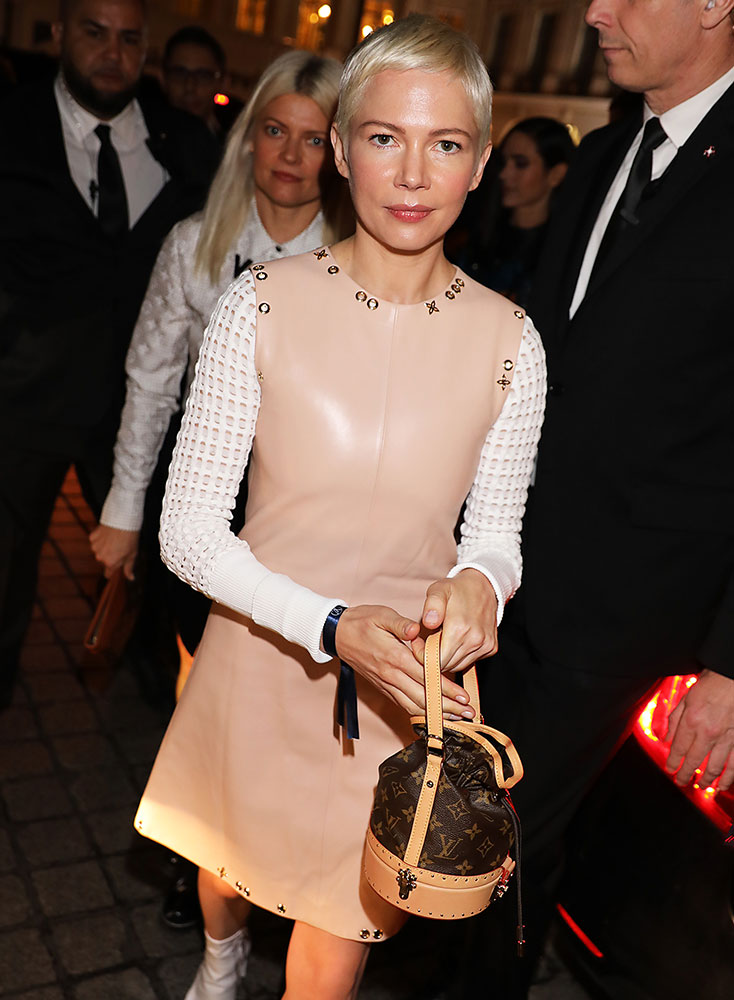 40 / 55
Michelle Williams
At the show, she opted for a classic: the Louis Vuitton Speedy.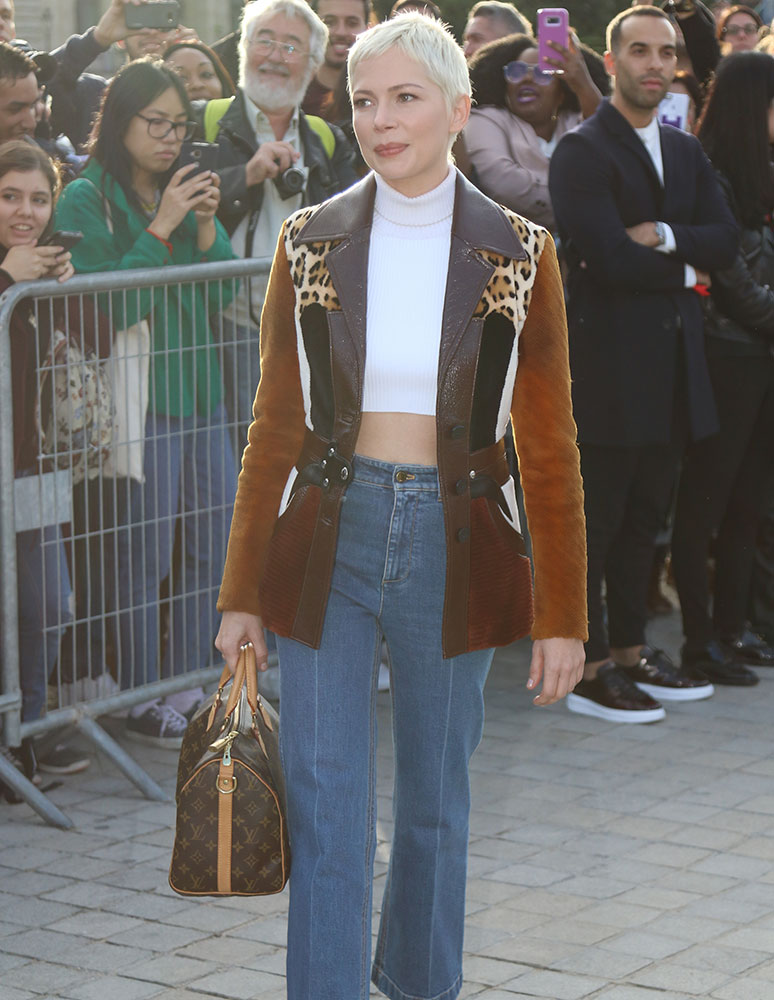 41 / 55
Miroslava Duma
Russian editor Miroslava Duma used to carry tons of interesting bags, but lately she's settled on one brand she prefers over all others: Gabriela Hearst. Here she's carrying one of the brand's more recent designs, the Diana Bag.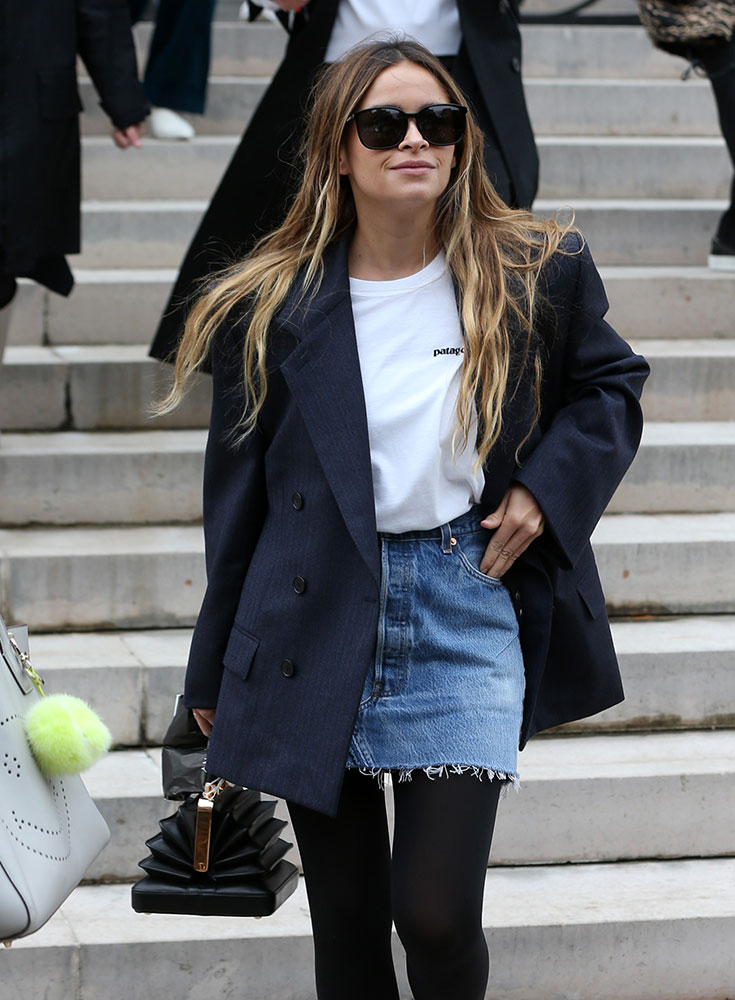 42 / 55
Miroslava Duma
Mira still has a lot of love for the original, though: the Gabriela Hearst Nina Bag.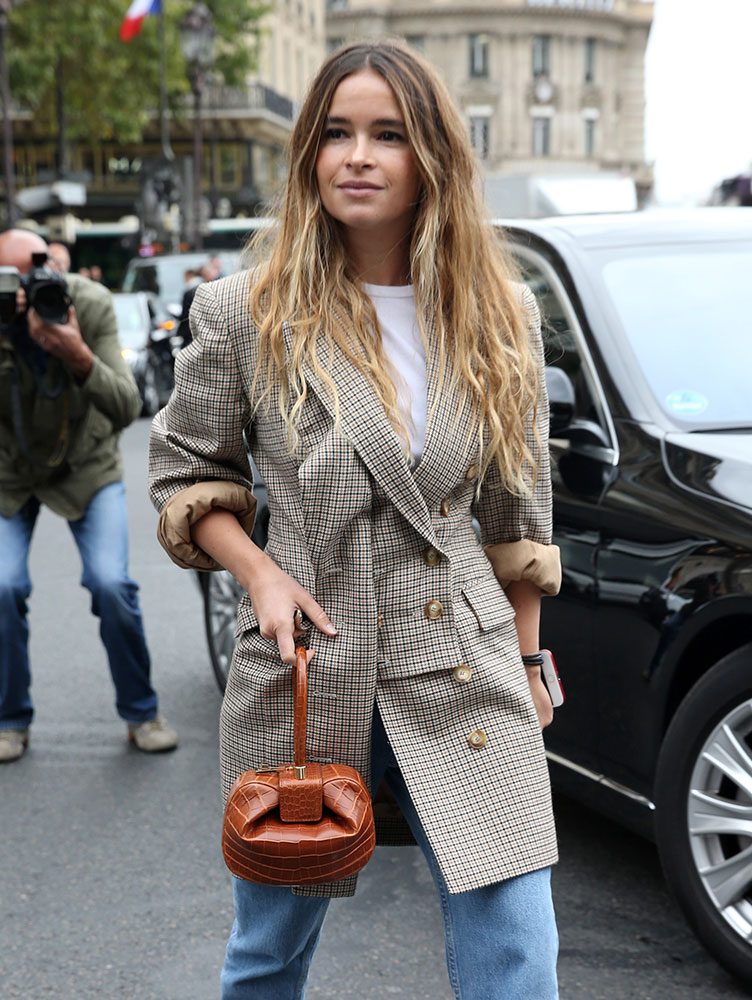 43 / 55
Monica Bellucci
We normally only catch Monica at Milan Fashion Week (she's a Dolce & Gabbana favorite) but this season she hopped up to Paris to attend Chanel, Chanel Gabrielle Clutch on Chain in hand.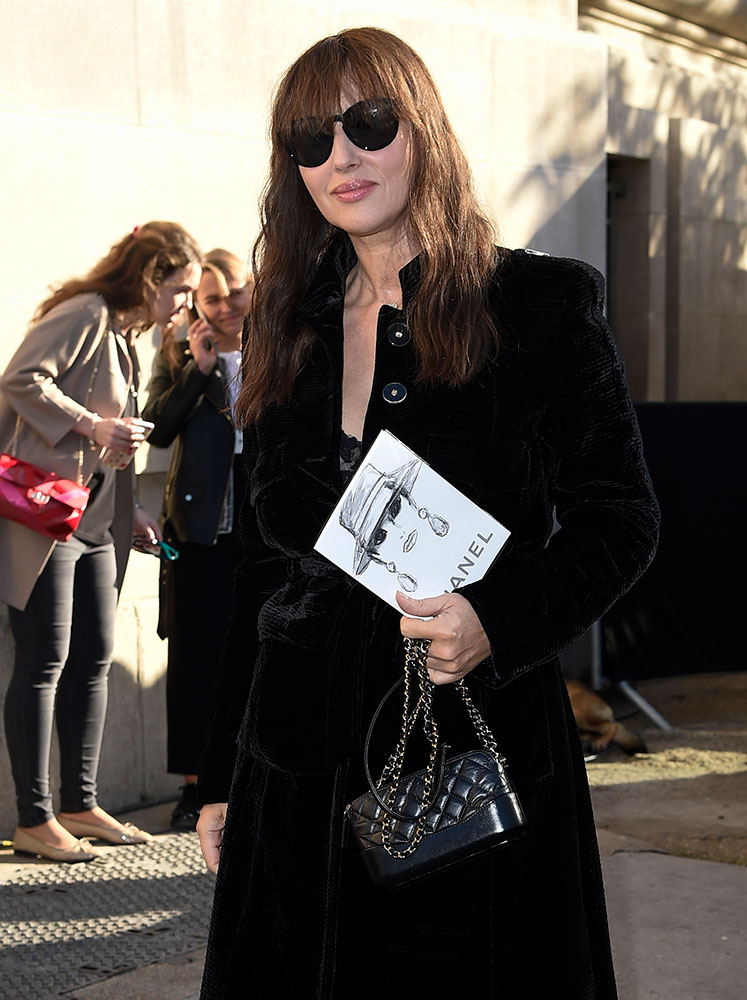 44 / 55
Natasha Poly
The Givenchy Obsedia Mini Hobo isn't a current design, but Natasha Poly has been carrying it everywhere lately, PFW and beyond.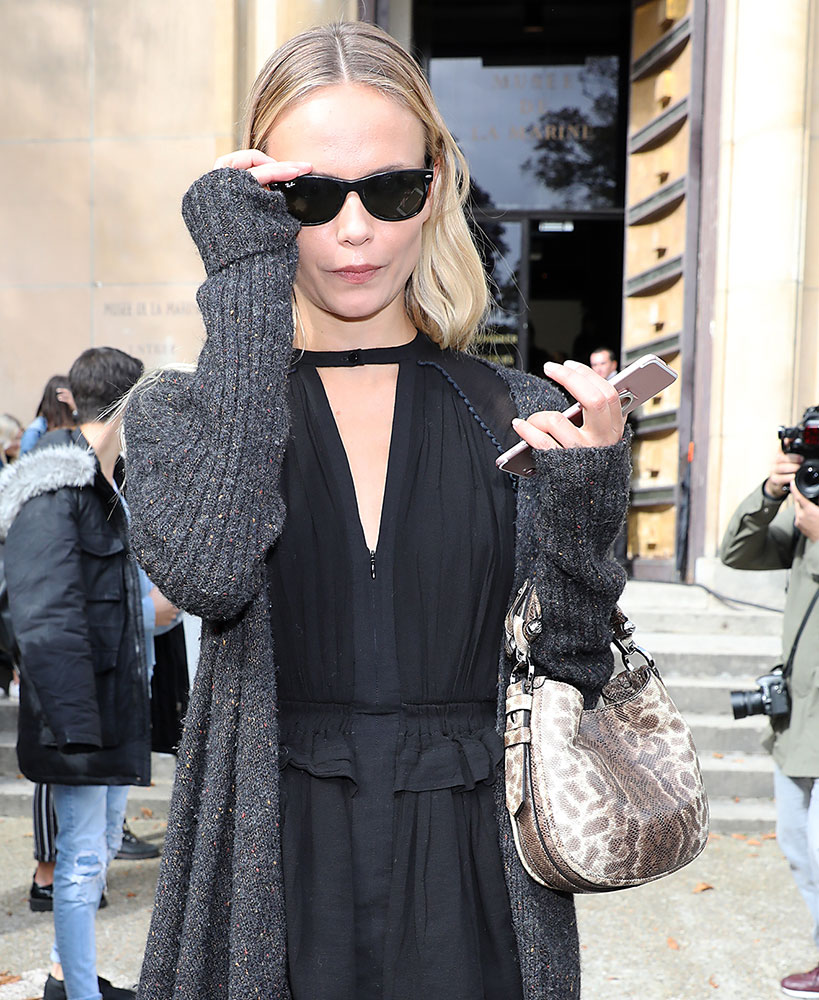 45 / 55
Negin Mirsalehi
Negin boasts one of the most impressive Instagram followings in fashion, with over 4 million followers. She looks pretty great here on her way into Dior with a Dior Scorpio Heart Bag.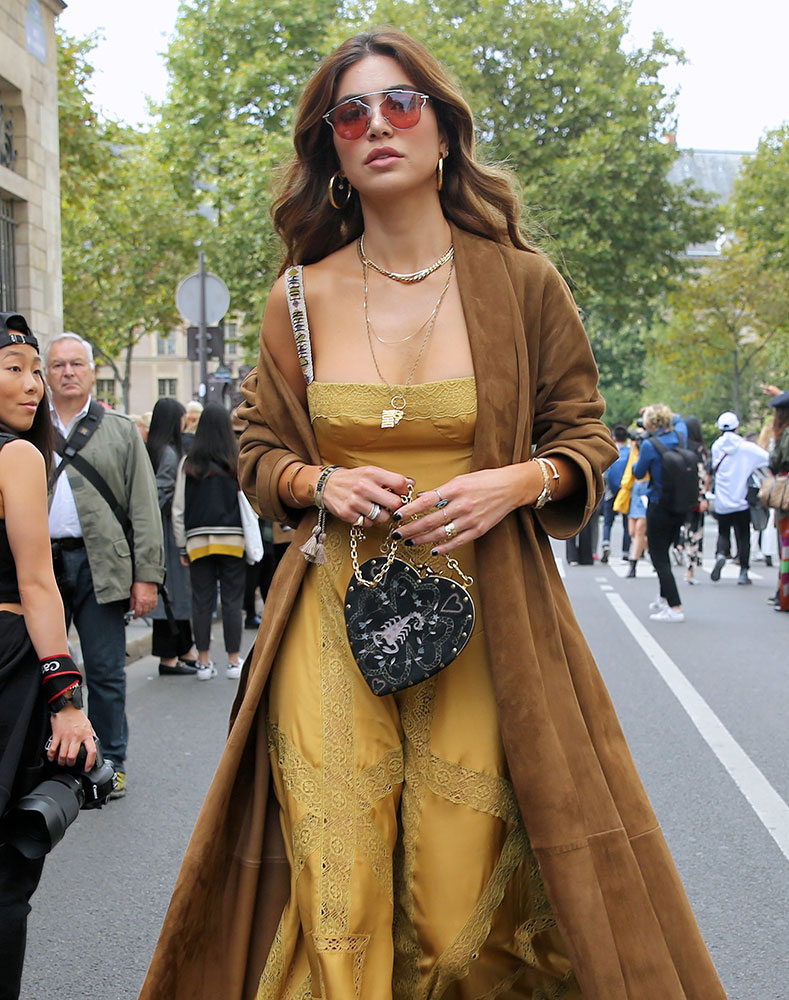 46 / 55
Olivia Palermo
Mystery bag time! We're not quite sure what Olivia is carrying here.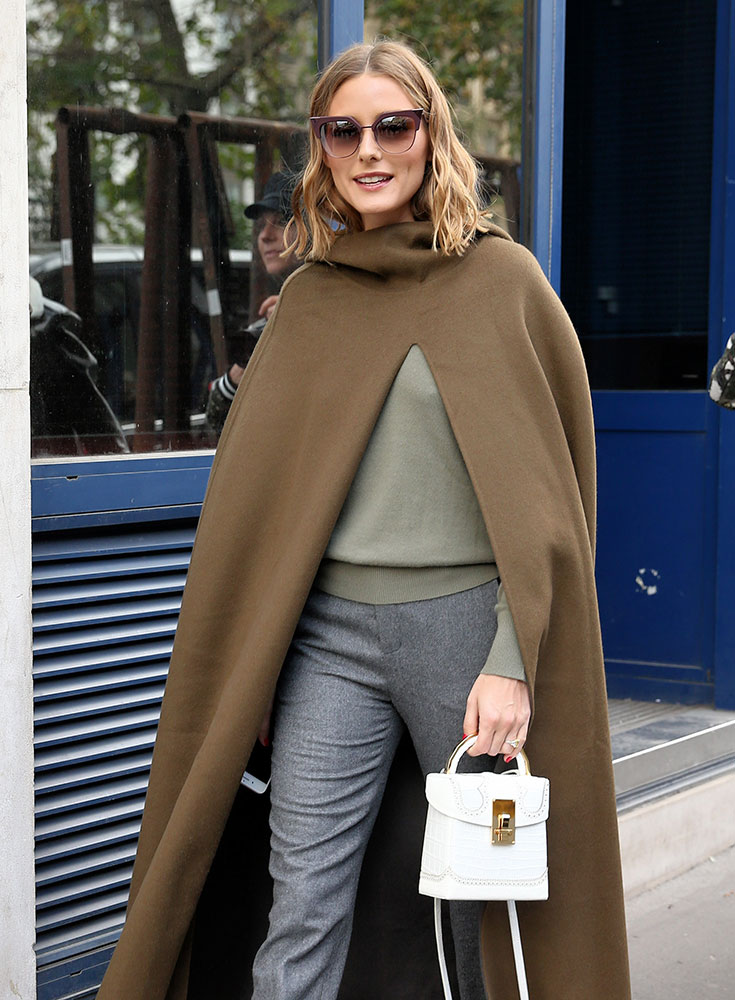 47 / 55
Riley Keough
In the case of Riley, we know what she's carrying but we don't know what it's called.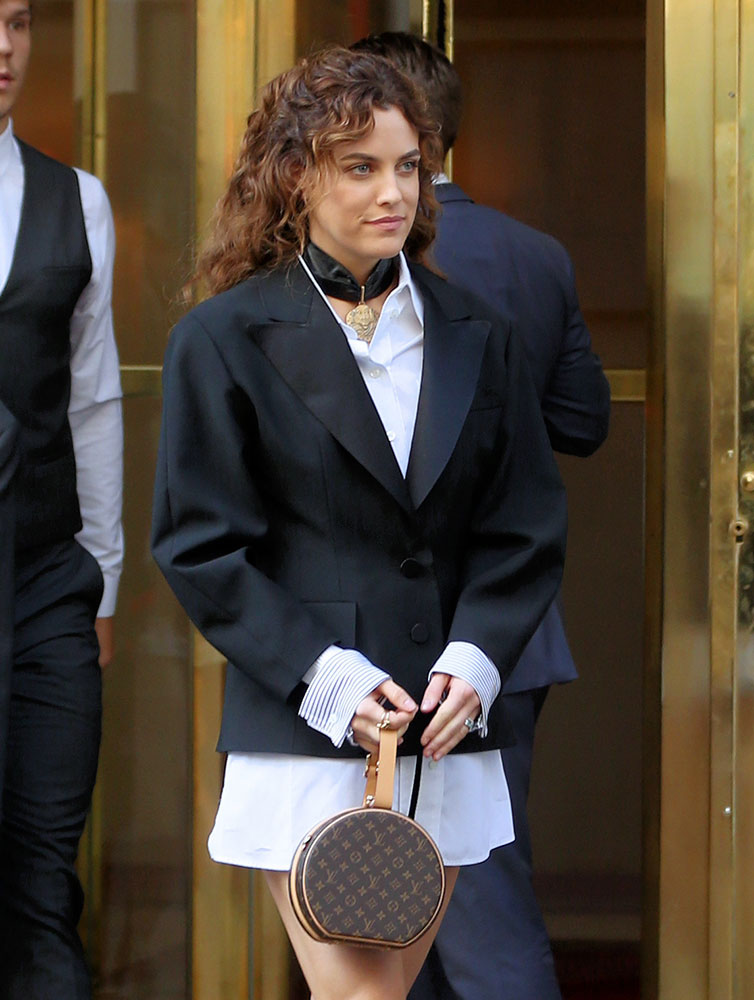 48 / 55
Romee Strijd
On her way out of walking in the Balmain show, supermodel Romee Strijd carried the Fendi Kan I Bag.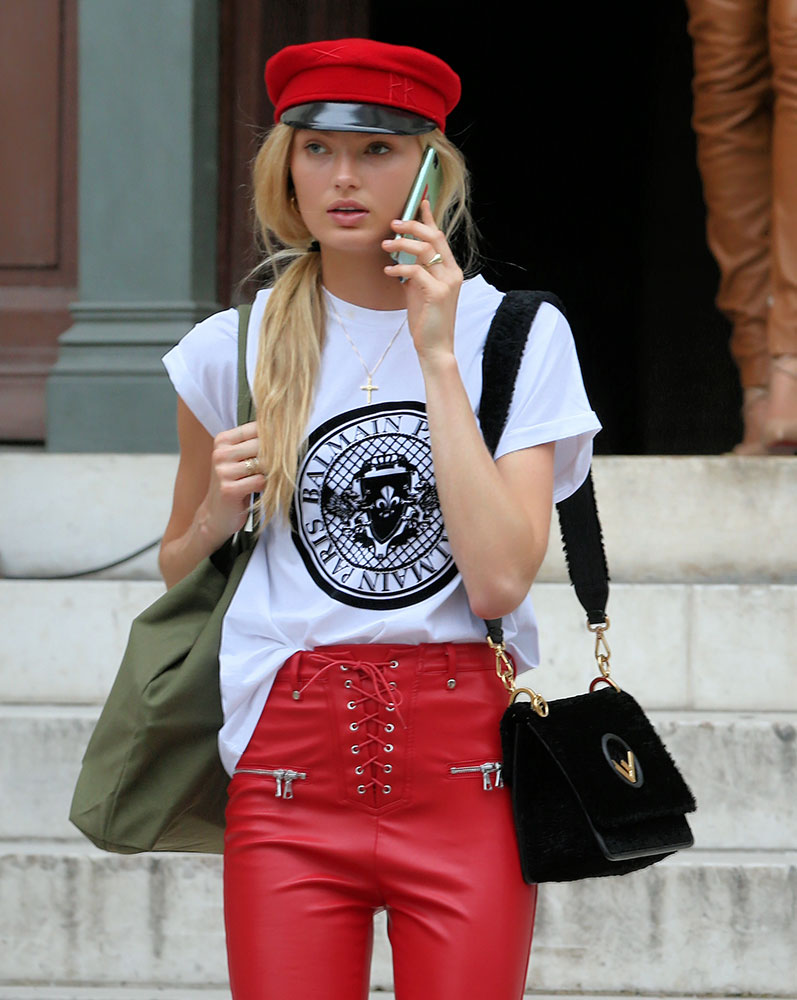 49 / 55
Salma Hayek
Salma is married it Francois-Henri Pinault, who runs Kering, and Kerin owns Stella McCartney, so Salma always shows up to support with a Stella McCartney bag in tow. This one is new, so we're not sure of the precise name.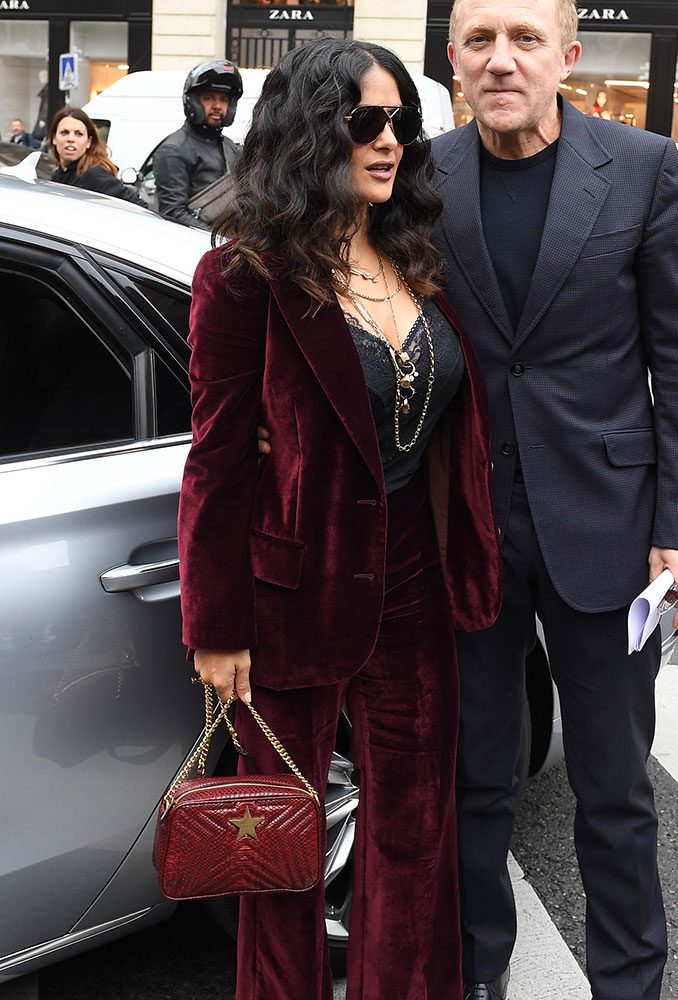 50 / 55
Sara Sampaio
All the supers came out for Balmain, including Sara Sampaio toting a Tod's Wave Bag.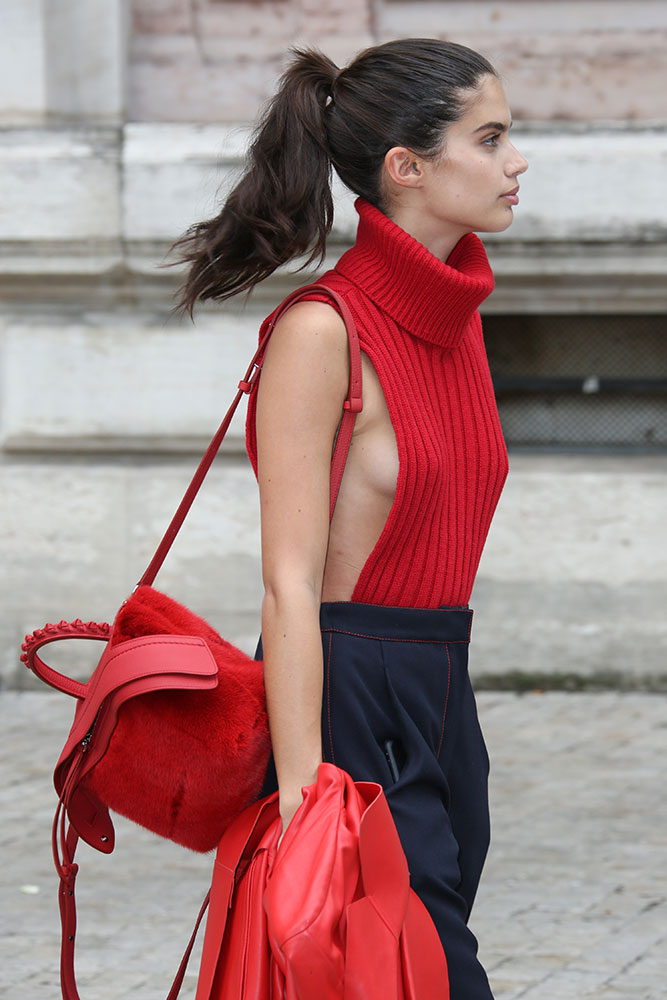 51 / 55
Thassia Naves
Brazilian blogger Thassia was spotted toting this very unique (and possibly vintage) little Chanel Frame Bag.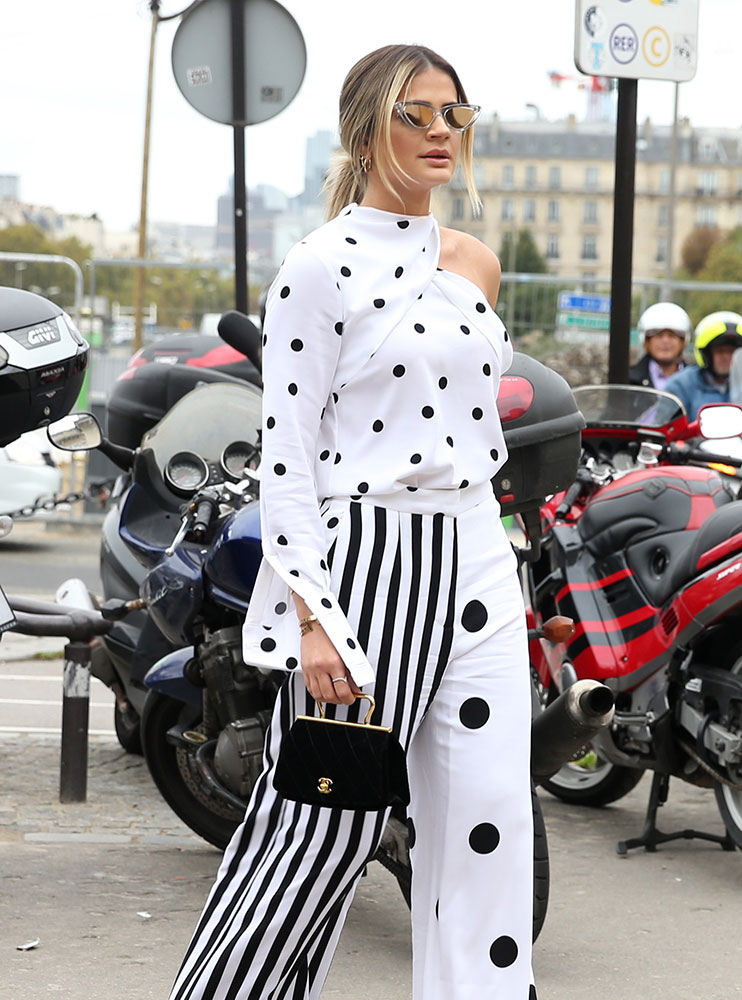 52 / 55
Thassia Naves
Outside Miu Miu, Thassia opted for a Prada Cahier Notebook Bag.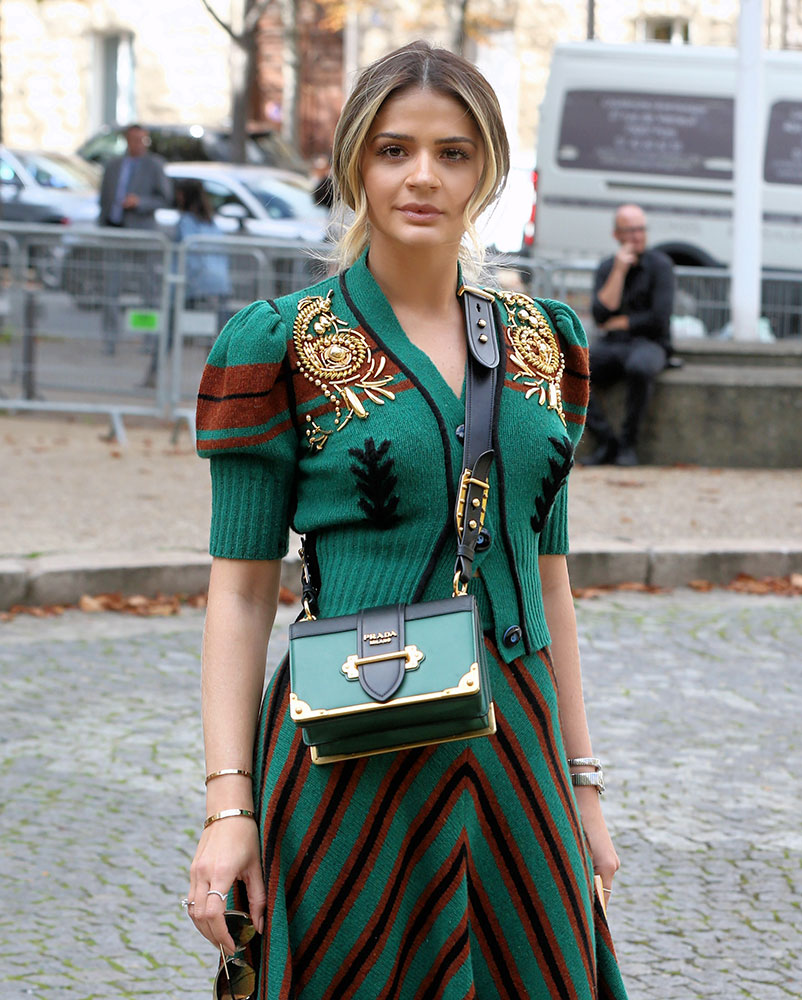 53 / 55
Tina Kunakey
Paparazzi pictures from PFW's parties are a bit less plentiful than the shows, but photogs still caught model Tina Kunakey outside the CR Fashion Book soiree with a Fendi Peekaboo.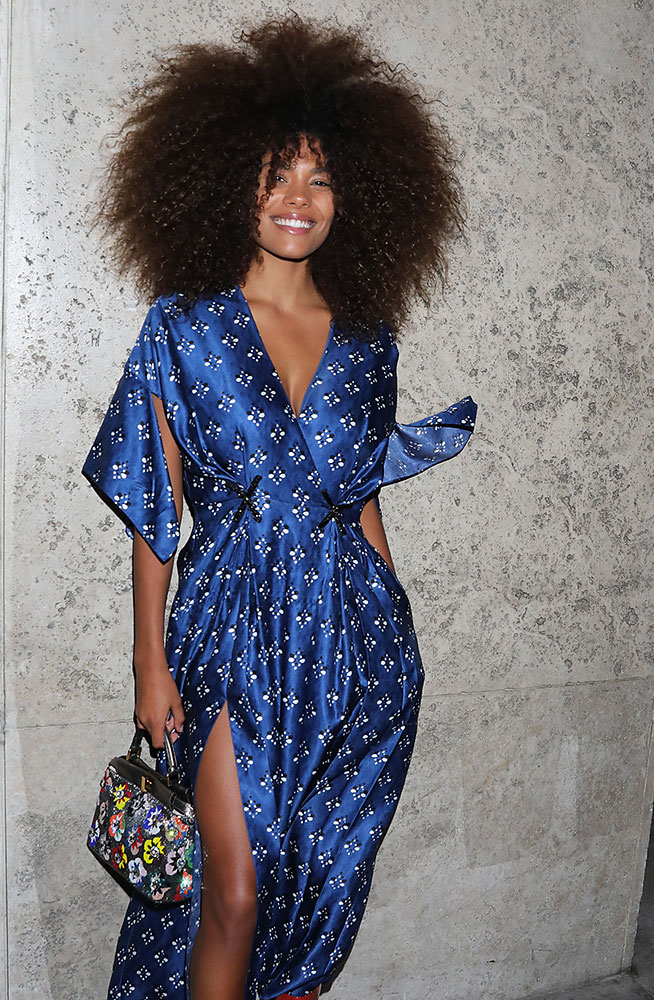 54 / 55
Vanessa Hong
Blogger Vanessa Hong had an interesting take: she's wearing the Loewe T Crossbody Bag wrapped around her waste like a fanny pack.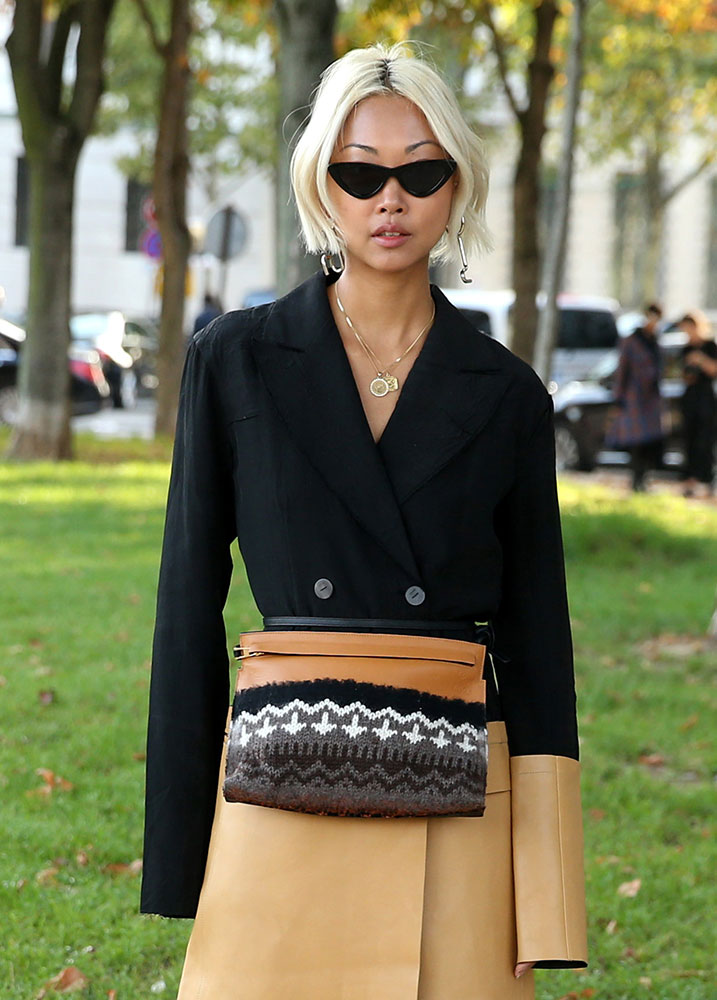 55 / 55
Yuwei Zhangzou
Yuwei might be an Instagram star, but she's also a good reminder that they aren't all just pretty faces: she has an MBA.